Antique 9ft Table No 324
Price $14,200.00 inc GST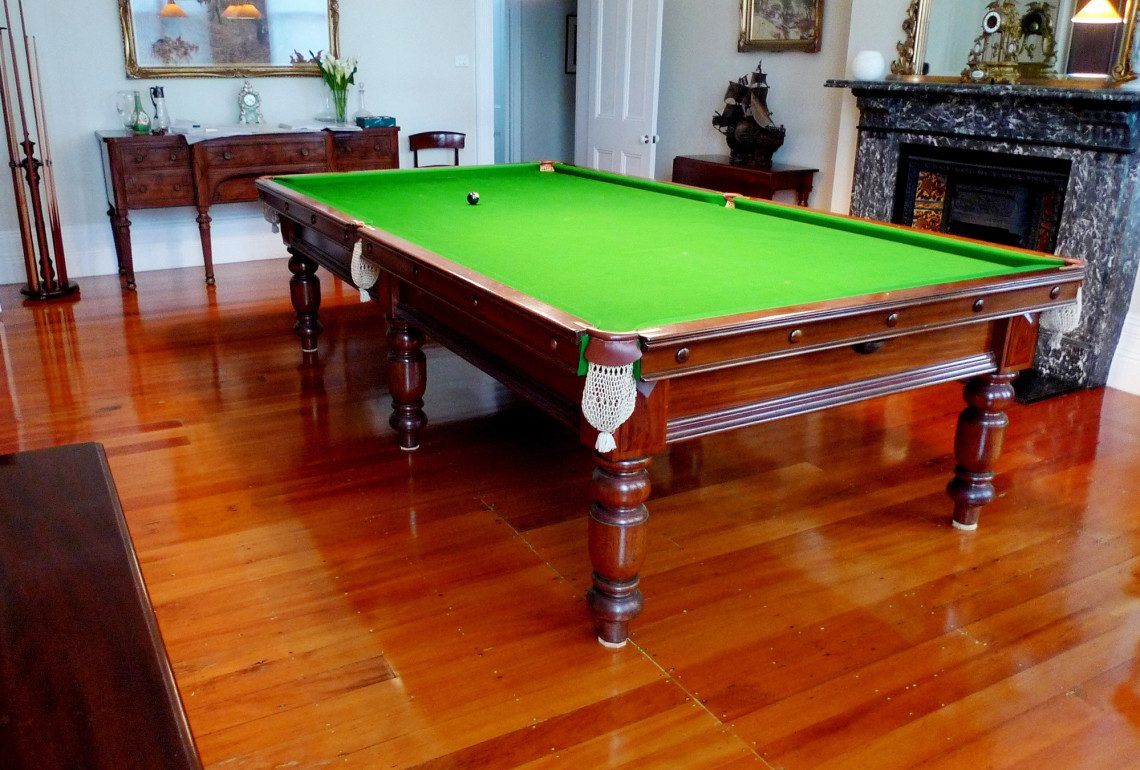 A Table like this rarely becomes available for sale.
Table No 324 was manufactured during the earliest years of the 20th century. Constructed using Tasmanian Blackwood throughout, it is still in wonderful condition today. Table No 324 now comes with:
New English Trufast moulded rubber cushions
New West of England cloth by Strachan & Co
Cushion Rails re-polished and remainder of show woodwork touched out and treated as required
Slate surface checked and adjusted as required
Table No 324 comes complete with second-hand and new* accessories as listed below:
1 set 21/16" Aramith Super snooker balls*
1 set 21/16" Aramith Super pool balls*
1 wooden triangle*
4 Dufferin billiard cues*
1 cross rest1 spider rest1 Half butt*
1 long rest to suit*
1 wall fitting cue rack, 10 items*
1 2 Roller Marking Board
1 billiard table brush*
1 10ft dust cover, poly rayon*
1 box cue chalk*
1 booklet Rules*
Timber Table Top
Delivered and installed in the Melbourne Metro Area, ground floor location.
Local, country, and interstate enquiries welcome. Deliveries can be arranged (POA)