FULL SIZE ANTIQUE COMMONWEALTH MODEL BILLIARD TABLE BY ALCOCK & CO.
Price $14,800.00 inc GST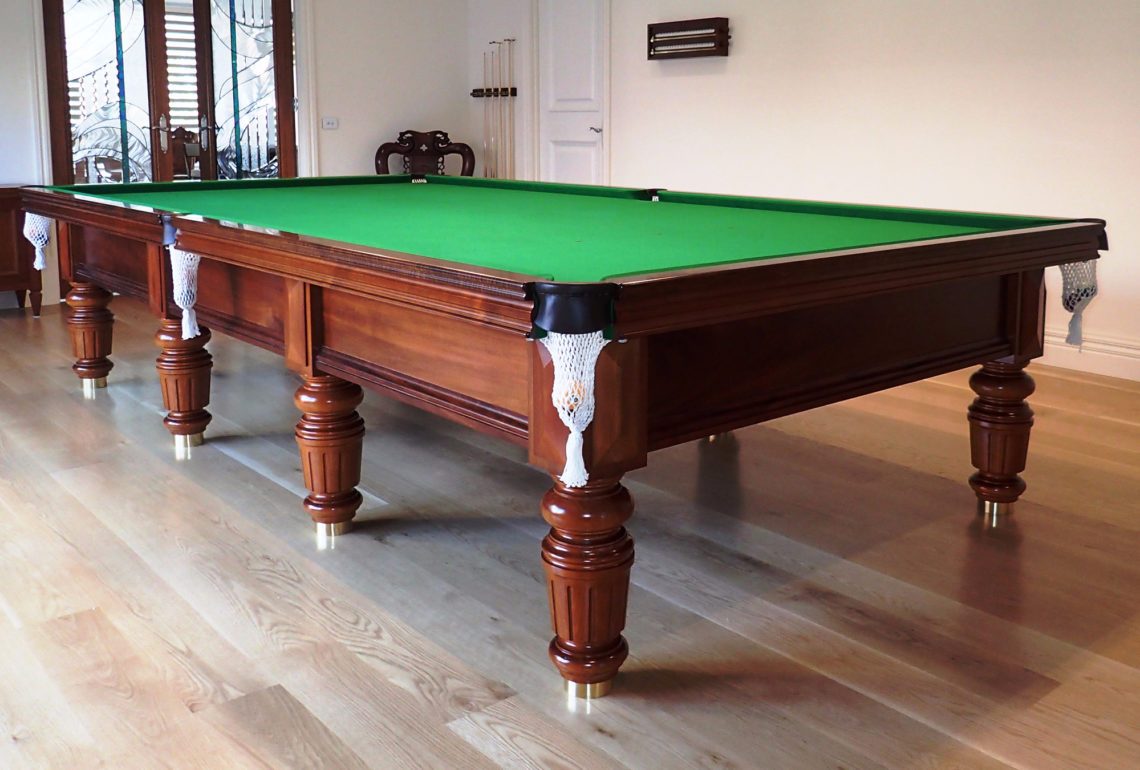 Note: this photograph from our archives is not of Table No 5221, but of a nearly identical Commonwealth model.
Alcocks originally developed the Commonwealth Model Table to celebrate the founding of the Commonwealth of Australia in 1901.
Table No 5221 was probably made at the Alcock factory, Sturt Street, South Melbourne during the late Edwardian period. It is constructed throughout in Tasmanian Blackwood timbers. Table 5221 to be installed fitted with new English Trufast moulded rubber cushions and new Strachan 6811 30 oz fine grade West of England cloth. The cushion rails of the Table to be entirely re-polished; the other show timbers to be upgraded to good antique status.
The Table comes with the following new* and second hand accessories:
1 set 2 1/16" snooker balls *
1 set 2 1/16" pool balls *
4 Dufferin cues *
1 full-size table brush *
1 spider rest complete
1 full-size dust cover
1 booklet rules *
1 box cue chalk *
1 ATT 10-clip cue rack *
1 full-size wooden triangle
1 2-roller SD marking board *
1 long butt
1 long rest with brass head
1 cross rest with brass head
Price including GST $14,800.00
DELIVERED AND INSTALLED MELBOURNE METRO AREA,
GROUND FLOOR LOCATION