Full Size Hopetoun Model Billiard Table No. 4076, by Alcock & Co (Age C 1900)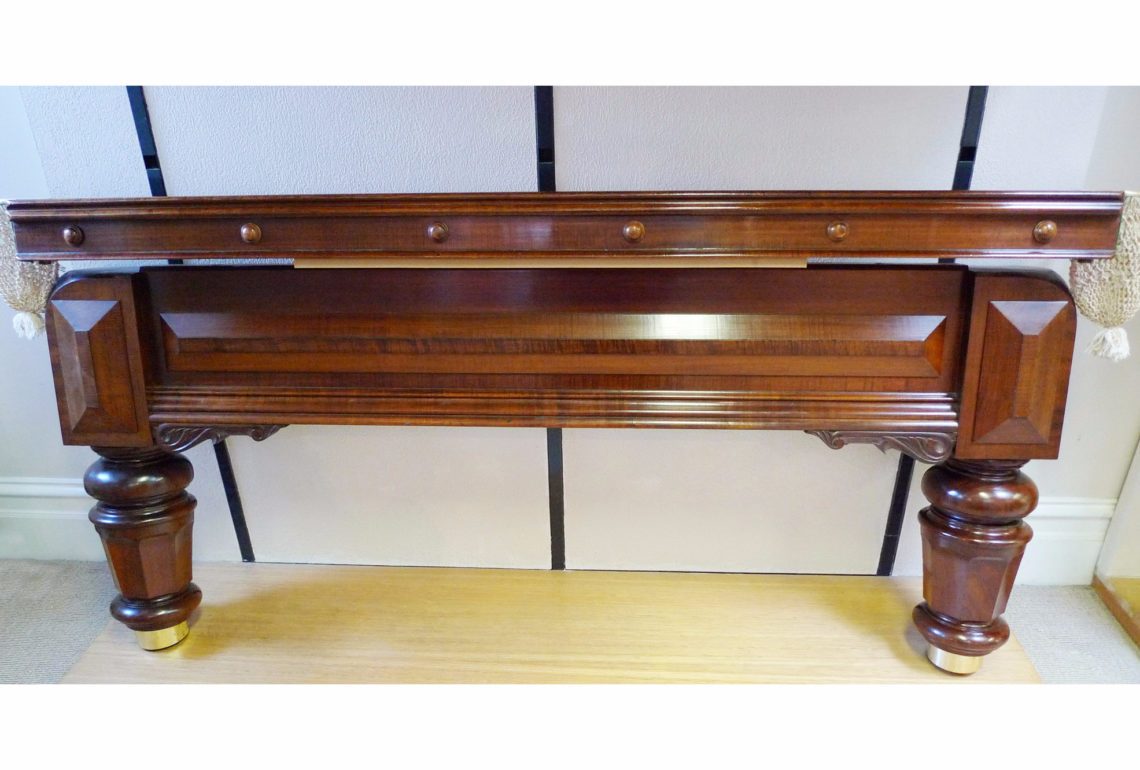 After a successful term as Governor of the Colony of Victoria, 1889 to 1895, the popular Earl of Hopetoun was appointed the first Governor General of Australia. He held this position for only a brief period due to a disagreement with the Australian Government over expenses.During the Earl's tenure Alcocks received permission to name a new model of Table after him – the Hopetoun model.
Owing to the Earl's early departure Alcocks made very few Hopetoun model Tables. Consequently this attractive model Table came to be regarded as a rare piece.
Hopetoun model Table No 4076 is in excellent condition. Recently restored as a furniture piece, it now comes fitted with:
New English Trufast solid rubber cushions
New Strachan 6811 30 oz West of England billiard cloth.
Table No 4076 is provided with the following new* and second hand Accessories:
set 21/16" snooker balls
set 21/16" pool balls
full-size wooden triangle*
6 assorted cues
box chalk*
cross rest*
spider rest
long rest
long butt
wall-fitting cue rack*
six roller marking board (rare)
full-size dust cover*
billiard table brush
Delivered and installed in the Melbourne metropolitan area, ground floor location.
(LEAD TIME TO DELIVERY APPROX. 8 WEEKS)