RE-FURBISHED DESIGNER EXECUTIVE MODEL 8FT POOL TABLE NO 12039
Price $6,200.00 inc GST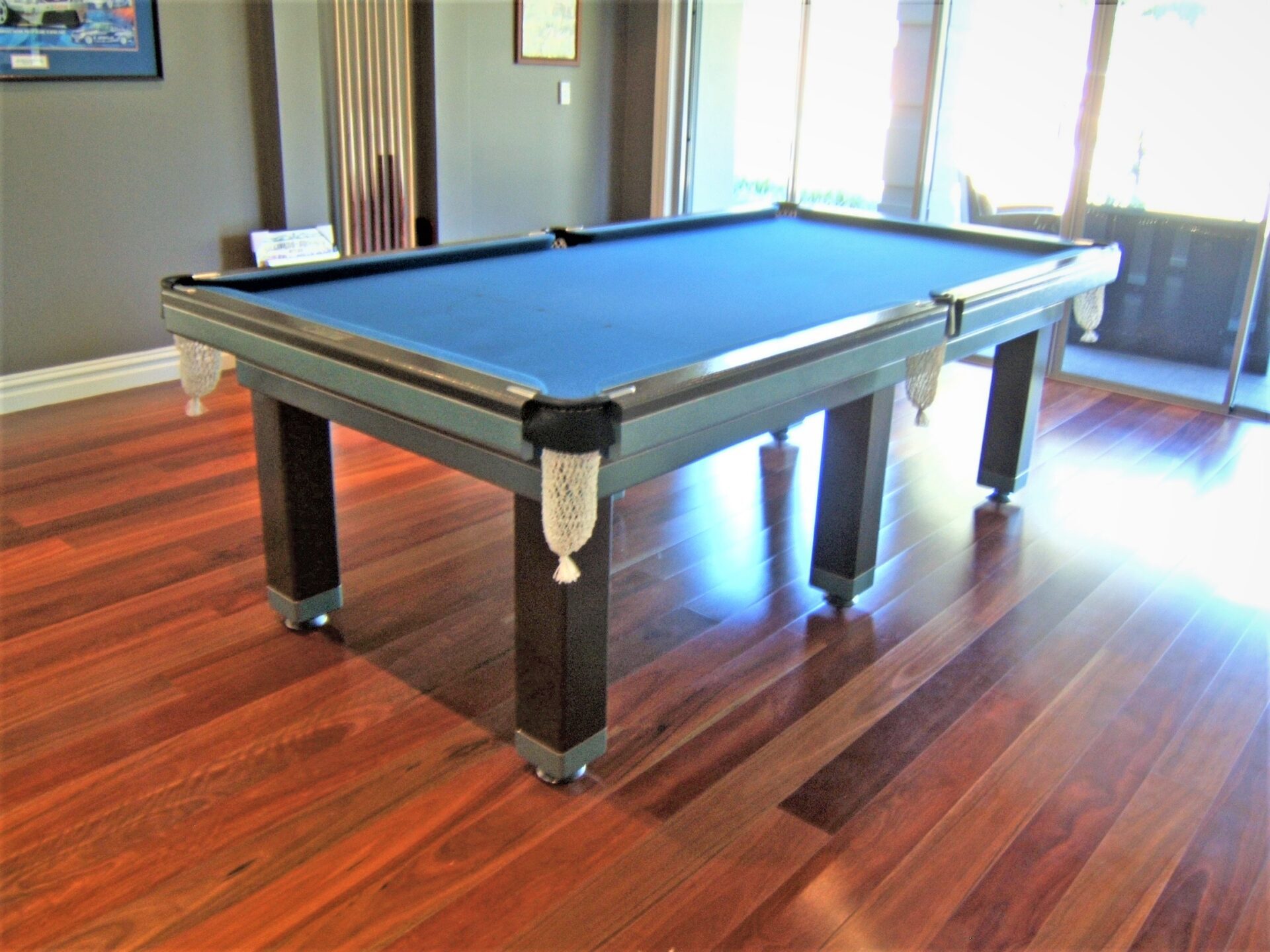 The chief feature of the Designer Table, one of our leading Contemporary models, is "Simplicity but with soft edges". At times creative customers have required variations on that overall Designer theme. The Designer Executive Table is one such variation, incorporating multiple Block colours with a "Hammer" finish treatment to the Table woodwork and a modest touch of inserted metal work.
We currently have for sale a Designer Executive model, No 12039, fitted with:
• our latest moulded rubber cushions
• new West of England Billiard cloth by Strachan & Co
Table No 12039 also comes with a completely new kit of quality accessories:
• Set 2″ Aramith pool balls*
• wooden triangle
• 4 Dufferin 54″ 1-piece cues
• 8 clip 2-piece cue rack
• box cue chalk
• cross rest with brass head
• Billiard table brush
• Rules booklet
• chalk holder – rubber
Delivered and installed, ground floor location Metropolitan area of Melbourne.
Country enquiries welcome.
A SAVING OF $2200.00 ON A NEW DESIGNER TABLE AND ACCESSORIES.