SECOND-HAND 9FT HERITAGE MODEL POOL TABLE NO 10632
Price $4,750.00 inc GST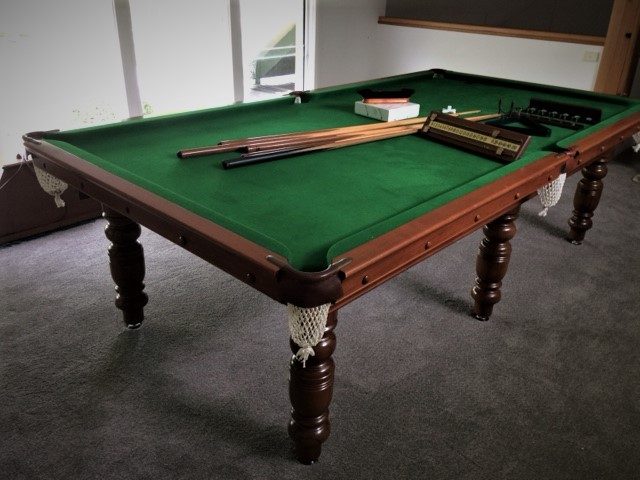 Perfect Pool Table for a Holiday home.
SECOND-HAND 9FT HERITAGE MODEL POOL TABLE, NO 10632 BY ALCOCK THOMSON & TAYLOR PTY LTD
Table No 10632 was made during 1999.
It is now being fitted with new moulded rubber cushions.
It is now being fitted with new 6811/63 Strachan West of England Billiard cloth
The table comes with an array of new* and second hand accessories.
Set 2″ Aramith pool balls*
Nylon triangle
4 Cues
Box chalk*
Chalk holder –rubber*
Cross rest complete
Cue rack – wall-fitting 6-clip*
Table brush
Rules booklet*
PRICE $4,750.00 including GST
DELIVERED AND INSTALLED IN THE MELBOURNE METROPOLITAN AREA, GROUND FLOOR LOCATION.
We can quote you for Country and Regional deliveries.