SECOND HAND 8FT FEDERAL MODEL BILLIARD TABLE NO. 12025
Price $5,250.00 inc GST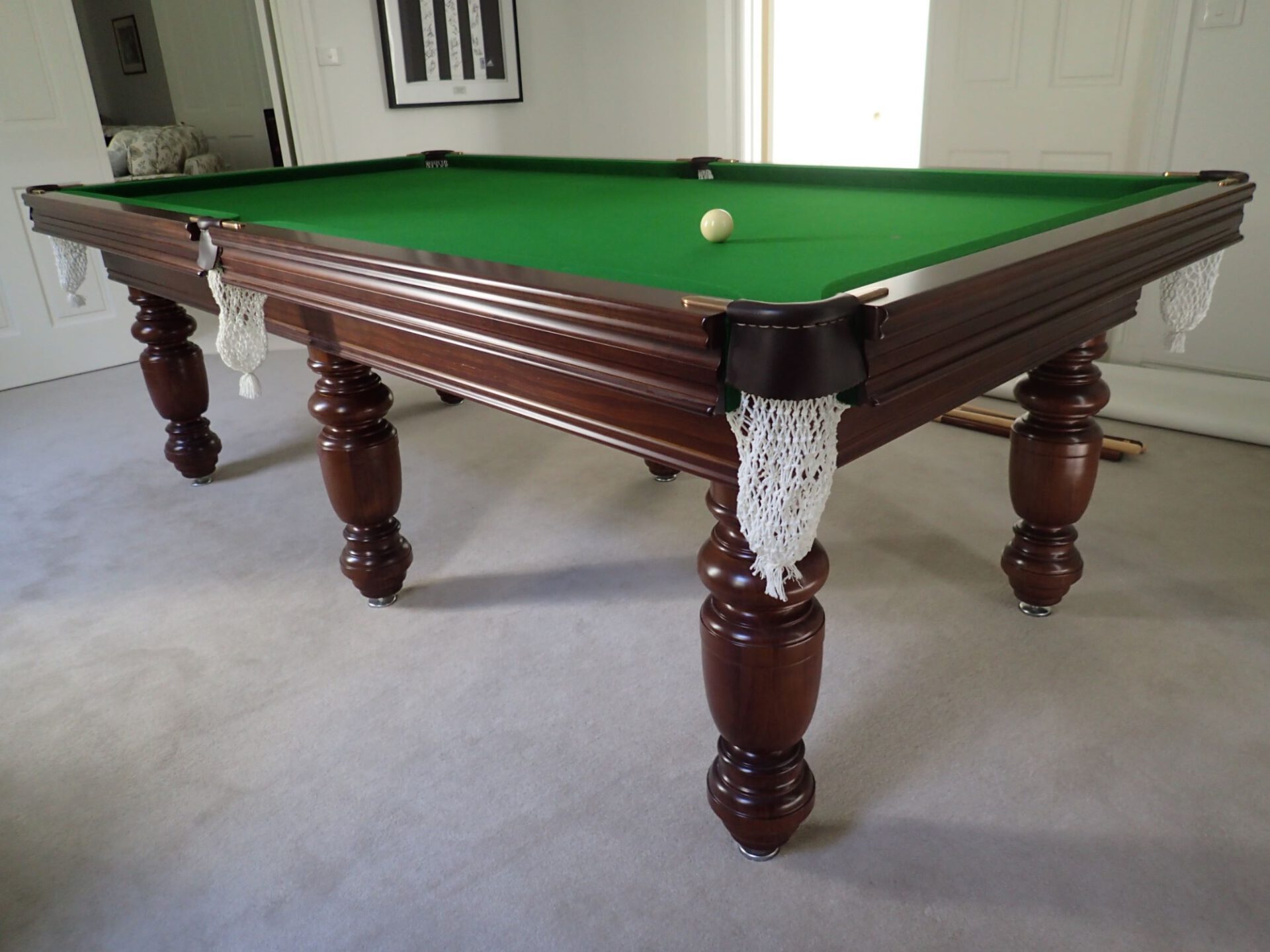 $1,550.00 SAVING ON A NEW FEDERAL TABLE
READY FOR A NEW FAMILY!
The Federal – a lighter framed Table Design, developed particularly for the family. Federal Table No 12025 was originally manufactured during 2007. Owned by only one family since that time
Cushion Rails – Canadian Rock Maple
Slate Bed – Italian
Show woodwork finish – Walnut
Table No 12025 is now re-presented for sale fitted with:
New moulded rubber cushions
New Strachan 6811/63 Strachan West of England Billiard Cloth.
Cushion Rails repolished; remaining show woodwork touched out as required
Accessories
Set 2" Aramith pool balls
Set 2"Arramith snooker balls
Wooden triangle*
3 54" 1-piece Dufferin cues*
1 54"1 piece Dufferin cue
Box cue chalk
Chalk holder – rubber*
Cross rest with brass head
6 clip 2-piece cue rack *
Cottage marking board
Billiard table brush
Rules booklet*
Delivered and installed in the Melbourne Metro Area, ground floor location.
Local, country, and interstate enquiries welcome.
Deliveries can be arranged (POA)