SECOND-HAND ALCOCK HERITAGE MODEL 7FT POOL TABLE NO 12417
Price $5,750.00 inc GST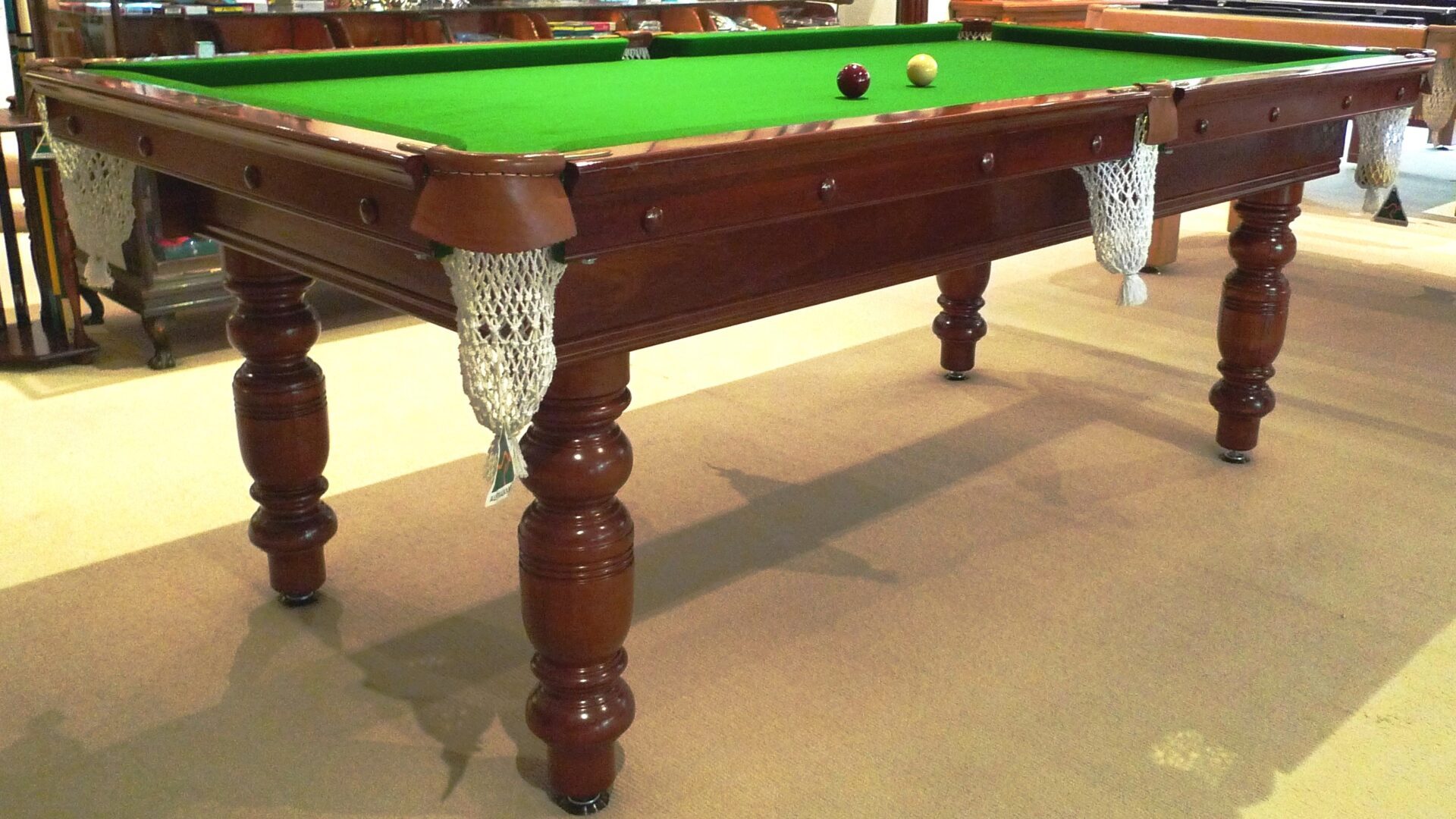 Note: This picture shows a 7ft Heritage model Table. It does not show Table No 12417.
Table 12417 was made by Alcock Thomson & Taylor during 2007, and has been with a single family owner throughout. It now comes fitted with:
New moulded rubber cushions
New 6811/63 Strachan West of England Billiard cloth, colour of your choice
Cushion rails entirely re-polished; remaining show woodwork washed down and re-coated
The table comes with a kit of entirely new accessories:
Set 2in Aramith pool balls
Wall fitting cue rack
4 Cues
Triangle timber
Booklet rules
Cross rest complete
Table brush
Box chalk
Rubber chalk holder
DELIVERED AND INSTALLED IN THE MELBOURNE METROPOLITAN AREA, GROUND FLOOR LOCATION.