SECOND-HAND ALCOCK COMMONWEALTH MODEL 9FT BILLIARD TABLE NO 9058
Price $8,250.00 inc GST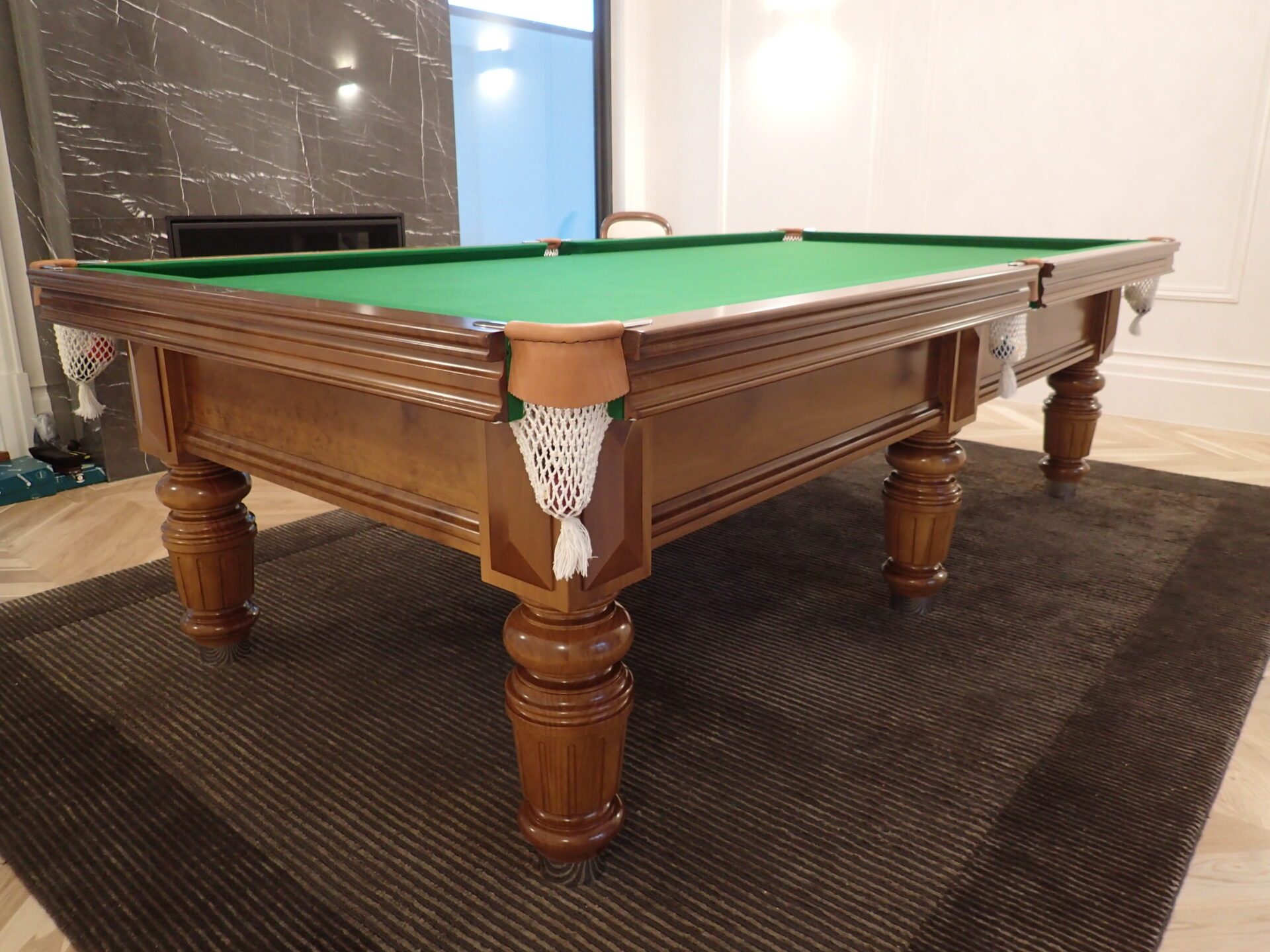 Note: This picture shows a 9ft Commonwealth Table. It does not show Table No 9058.
Table No 9058 was manufactured thirty years ago, in 1992. Since then it has been owned by one only family who have clearly treated it with special care. Now Table No 9058 is to have a new family. It is presented for sale with:
New moulded rubber cushions
New Strachan 6811 West of England cloth
Show woodwork re-polished and touched out as necessary
Surface of slate bed checked and adjusted as required.
Table No 9058 comes with a kit of new* and second hand accessories, the latter in remarkable condition:
set 2" snooker balls (17 balls)
set 2" pool balls*
wooden triangle
4 Billiard cues cue rack wall fitting, 8-clip, 2-pce.
Cottage marking board*
cross rest brass head
billiard table brush
chalk*
booklet rules*
Delivered and installed in the Melbourne Metro Area, ground floor location
A SAVING OF MORE THAN $2,000.00 ON THE PRICE OF A NEW 9FT COMMONWEALTH
Regional and Country enquiries welcome