SECOND-HAND COMMONWEALTH MODEL 9FT BILLIARD TABLE NO 9458 BY ALCOCK THOMSON AND TAYLOR PTY LTD
Price $7,950.00 inc GST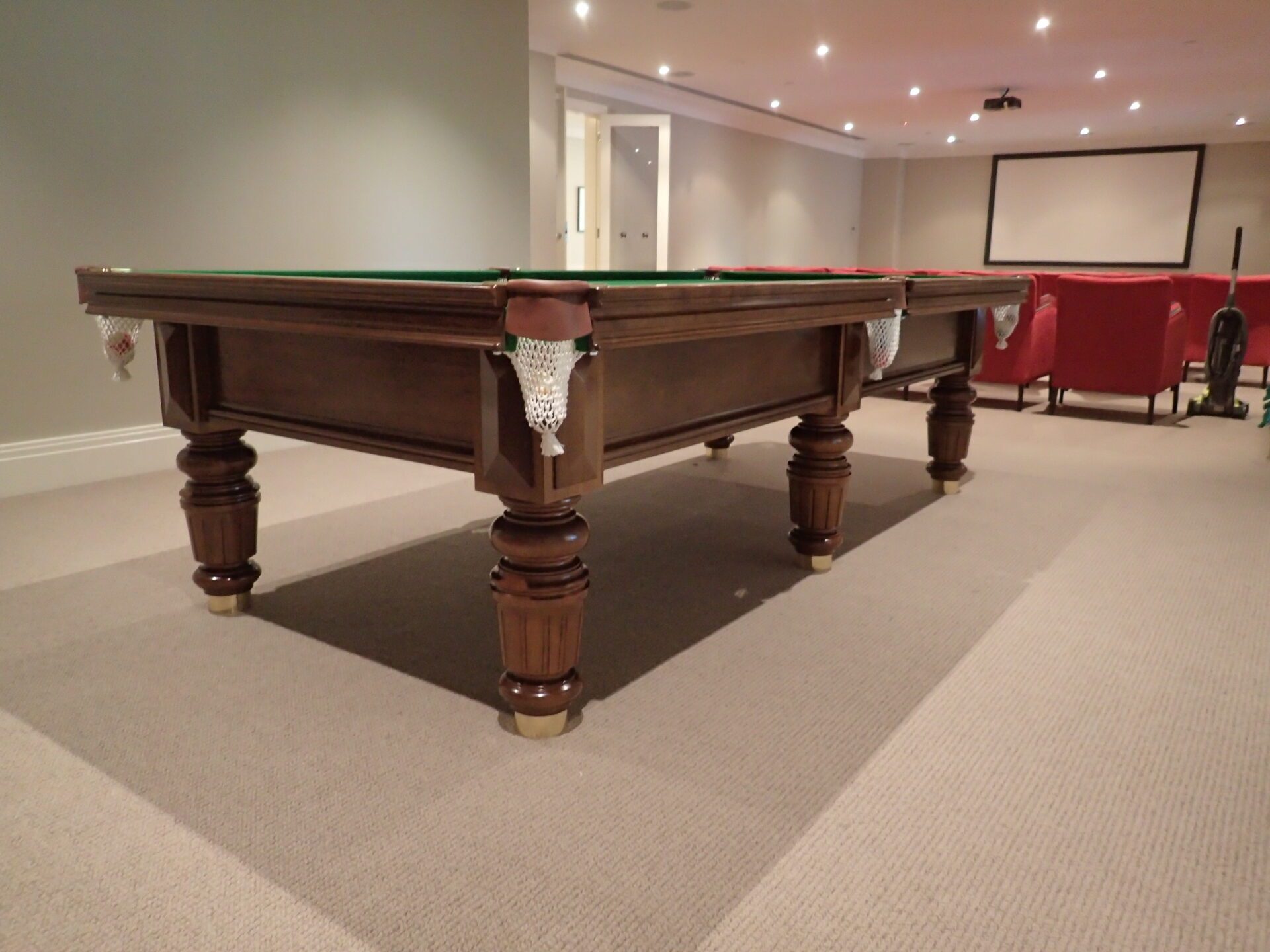 Table No 9458 was manufactured during 1994, providing continuous service as a family Billiard Table for nearly 30 years. It is now being given a new "Lease of Life."
We now offer Table No 9458 fully re-furbished, with:
• New moulded rubber cushions
• New Strachan 6811 West of England cloth
• Slate bed checked and surface re-ground
• Show timbers, in the popular Walnut finish, cut back as required, washed down and recoated
NOTE: The above picture shows a Commonwealth model billiard table. It does not show Table No 9458.
Table No 9458 comes with an almost completely new set of accessories.
• set 2" snooker balls (17 b) (second-hand)
• set 2" pool balls
• Timber Triangle
• 4 Dufferin Eterna cues, 57 in
• cue rack wall fitting 8-clip, 2-piece
• cross rest, brass head
• Cottage marking board
• billiard table brush
• booklet rules
• box cue chalk
Delivered and installed in the Melbourne Metro Area, ground floor location