SECOND HAND PREMIER MODEL 9FT BILLIARD TABLE NO. 11866
Price $6,985.00 inc GST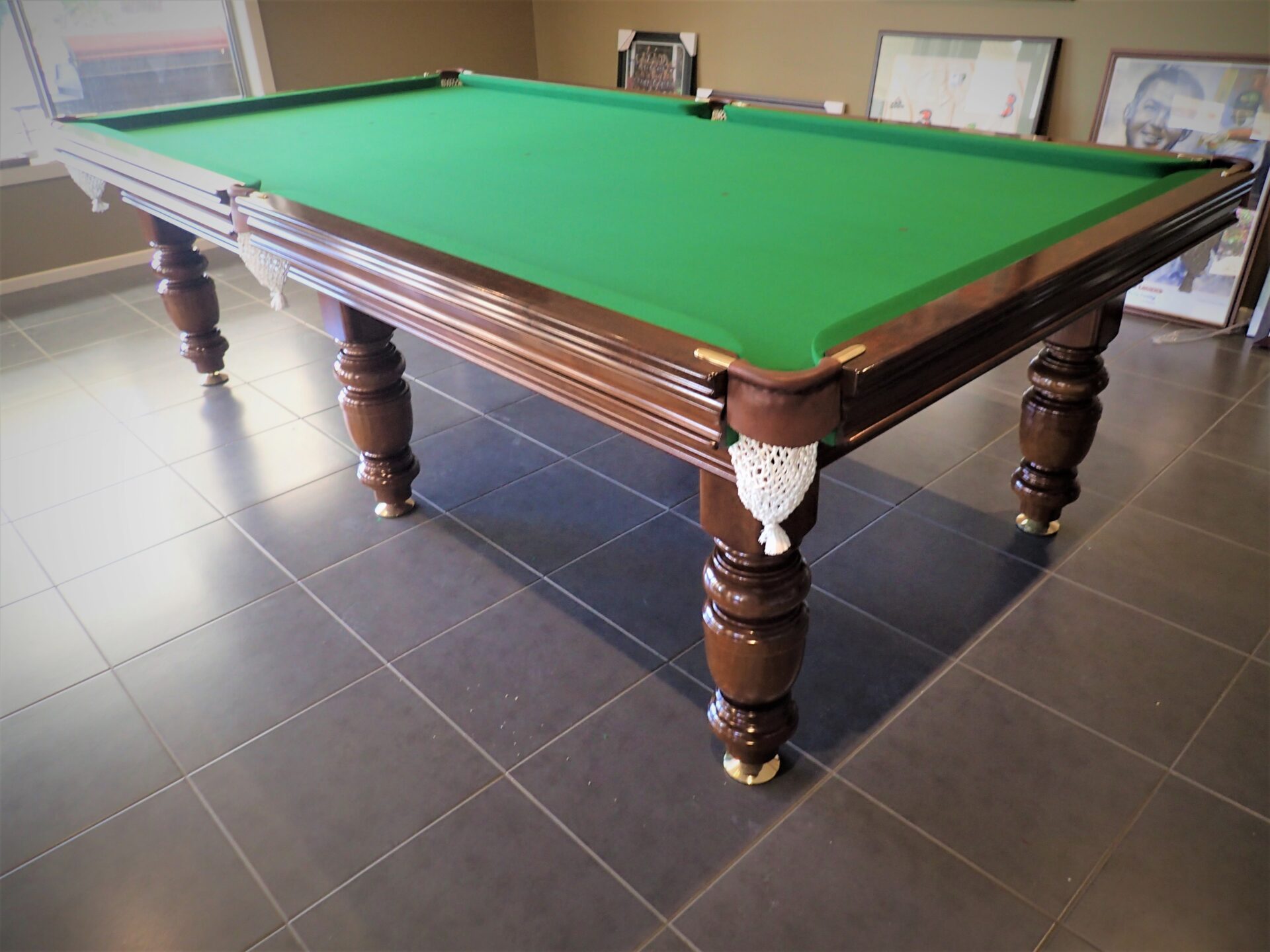 Premier Table No 11866 was originally manufactured during 2004.
It is now re-presented for sale fitted with:
• New moulded rubber cushions
• New Strachan 6811/63 Strachan West of England Billiard Cloth
• Cushion Rails entirely re-polished
• Remainder of show woodwork washed down, colour matched and re-coated
• Slate surface checked and adjusted
Note: The above picture shows a 9ft Premier billiard table It is NOT a picture of table No 11866.
• set 2″ Aramith Std pool balls*
• set 2" Aramith snooker balls (17B)
• timber triangle*
• 4 Dufferin 54″ 1-piece cues*
• box cue chalk*
• chalk holder – rubber*
• cross rest with brass head*
• 8 clip 2-piece matching cue rack*
• cottage marking board, matching
• billiard table brush
• rules booklet*
DELIVERED AND INSTALLED IN THE MELBOURNE METROPOLITAN AREA, GROUND FLOOR LOCATION.