SECOND HAND PRINCE MODEL 9FT BILLIARD TABLE NO 10993
Price $7,250.00 inc GST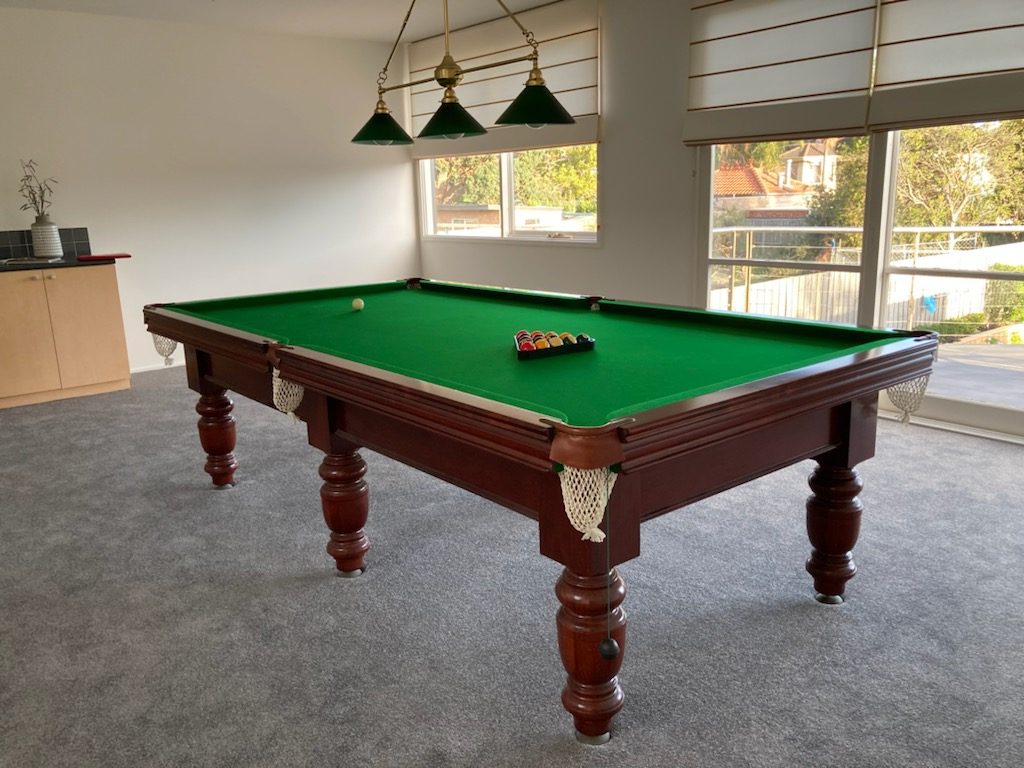 Billiard Table No 10993 was manufactured by Alcocks during 2001. It has since belonged to one owner who has treated it with great care.
Current re-furbishing of Table No 10993 includes:
Fitting our latest moulded rubber cushions
Fitting new Strachan West of England Billiard cloth
Checking for level
Touching out and re-coating the show woodwork.
Table No 10993 comes with the following new* and second-hand accessories:
Set 2in Aramith Super pool balls*
Set 2in Aramith snooker balls
4 Dufferin Eterna 54in 1-piece cues
Table Brush
Cue rack, 2-piece wall-fitting, 6-clip – matching table
Cottage marking board – matching table
Wooden triangle matching Table*
Rubber chalk holder*
Cross rest – brass head
Spider rest – brass head.
Booklet Rules*
Chalk*
DELIVERED AND INSTALLED, METROPOLITAN AREA OF MELBOURNE, GROUND FLOOR LEVEL.
Country and interstate delivery can be arranged (POA).