Johnston, Alcock, & Co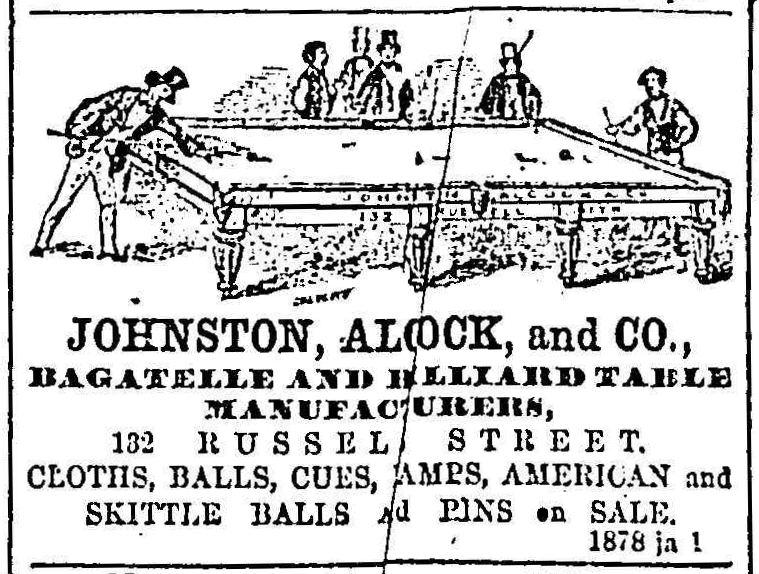 Alcocks earliest illustrated advertisement was published in "Bell's Life in Victoria and Sporting Chronicle" on December 25th 1858. The firm's founder Henry Upton Alcock was born in Dublin in 1823. After training as a cabinet-maker and learning the billiard trade in London, Alcock migrated to Melbourne in 1853 and commenced business as Alcock's Furnishing Rooms at 62 and 64 Brunswick St Fitzroy, on the corner of Gertrude St. In 1857 he commenced a partnership with billiard table manufacturer David Johnston as Johnston, Alcock, and Co, Bagatelle and Billiard Table Manufacturers, at 132 Russell St Melbourne. The partnership was dissolved at the end of 1858 and the company then traded as Alcock and Co until 1930 when Alcock & Co Pty Ltd merged with Messrs Thomson & Taylor to form Alcock, Thomson & Taylor Pty Ltd, still trading today as Alcocks.
If any reader has a "Johnston, Alcock, and Co" cushion plate or other item we would love to hear from you.