Traditional Tables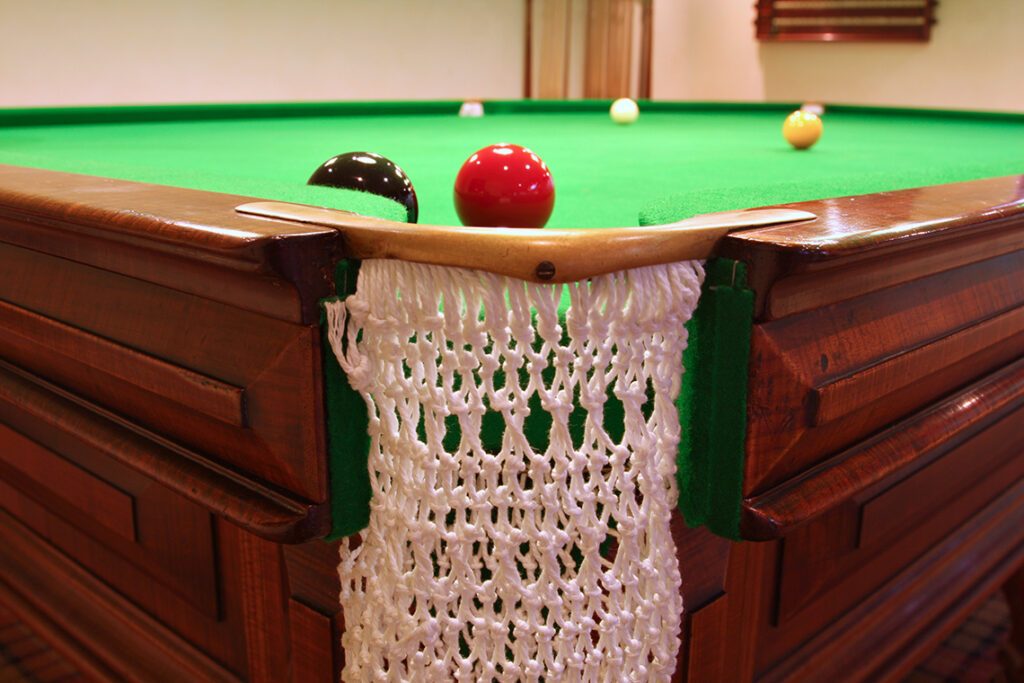 The phrase "Traditional billiard table" refers primarily to how the table is constructed rather than its appearance. With the Traditional billiard table, virtually all parts can be separated from each other, a very important feature should you decide to move it.
We currently make five models of Traditional billiard table. However, if you have an alternative furniture design in mind we would be pleased to accommodate you.
All Traditional tables come to you delivered and fully installed and are provided with a comprehensive set of accessories.
Traditional tables generally come in three sizes
Full size slate size 12ft ft x 6ft 1½in
10ft slate size 10ft x 5ft 1½in
9ft slate size 9ft x 4ft 7½in
The Governor
As a furniture piece the Governor is the most elaborate billiard table in our current standard range, with hand carved Brassey style legs, scalloped fascias, complex mouldings with returns and hand carved leg brackets.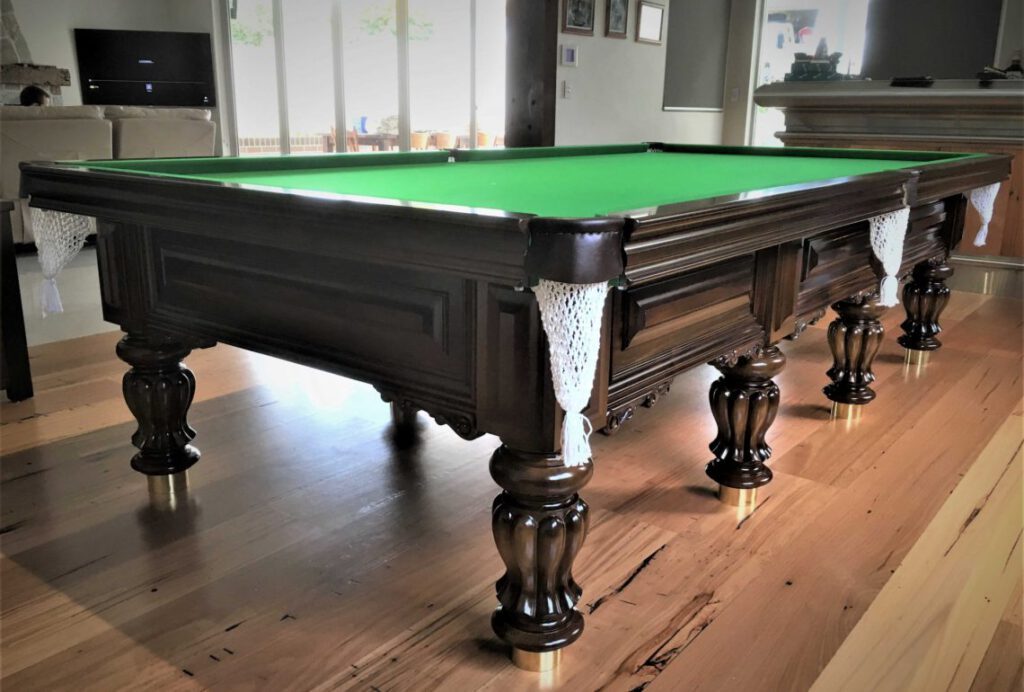 The Brassey
The Brassey is an elaborate billiard table, with large Brassey style legs, fascias and leg brackets, but on a slightly more modest scale than the Governor model.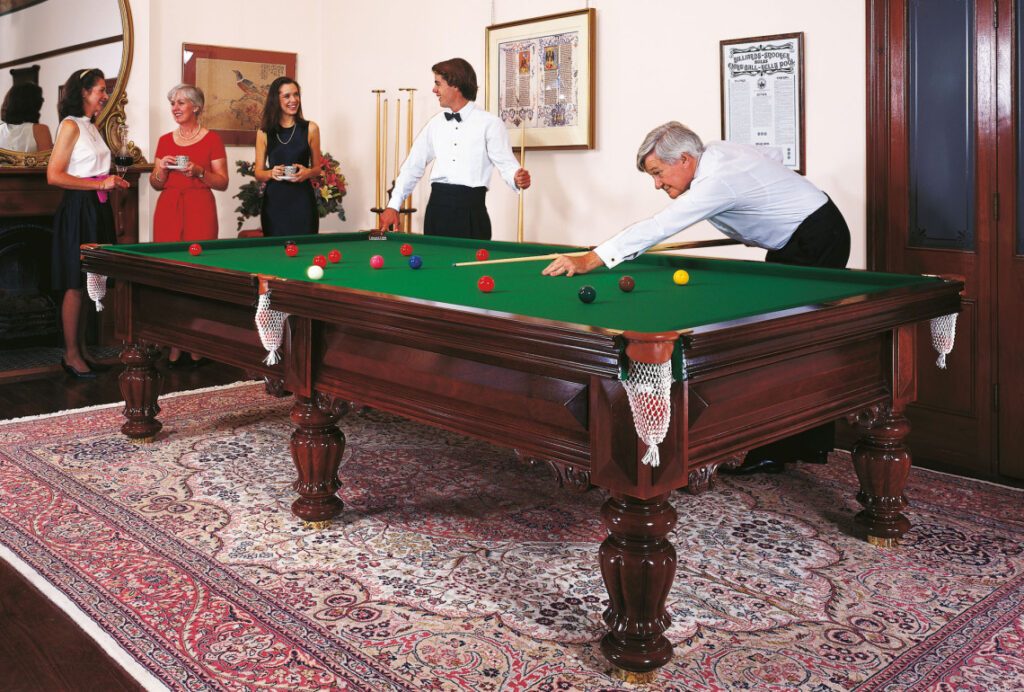 The Charlton
The Charlton features a relatively simple chamfered leg. It does not include carved leg brackets, as seen on the Governor and Brassey tables, but does retain framework fascias.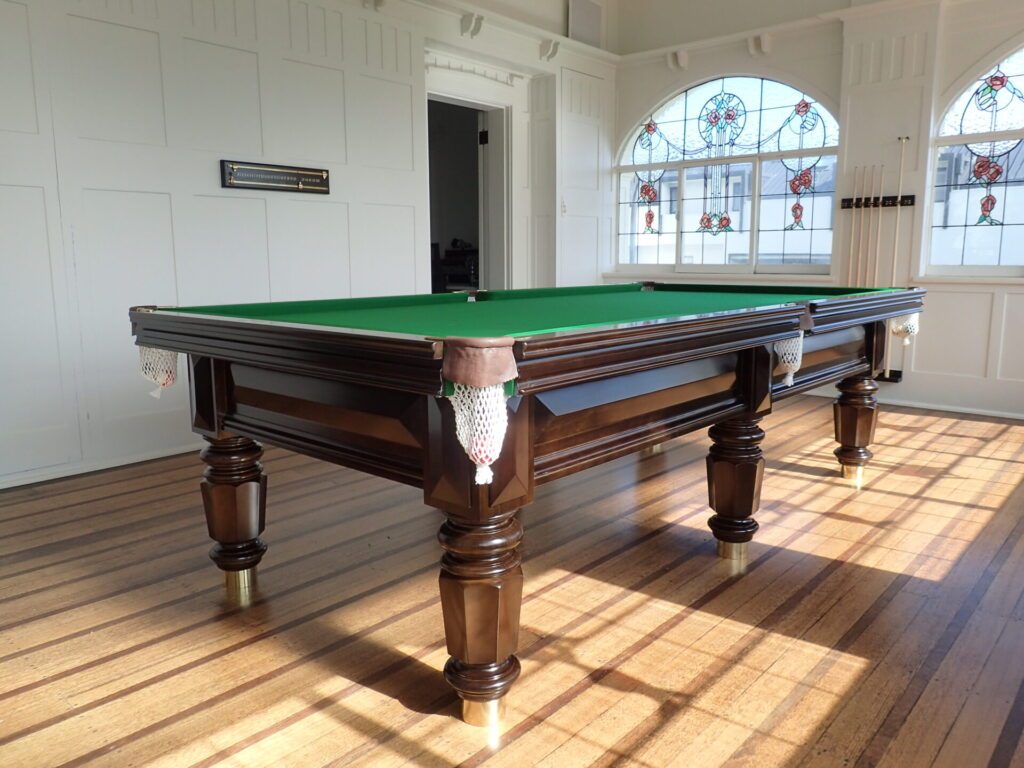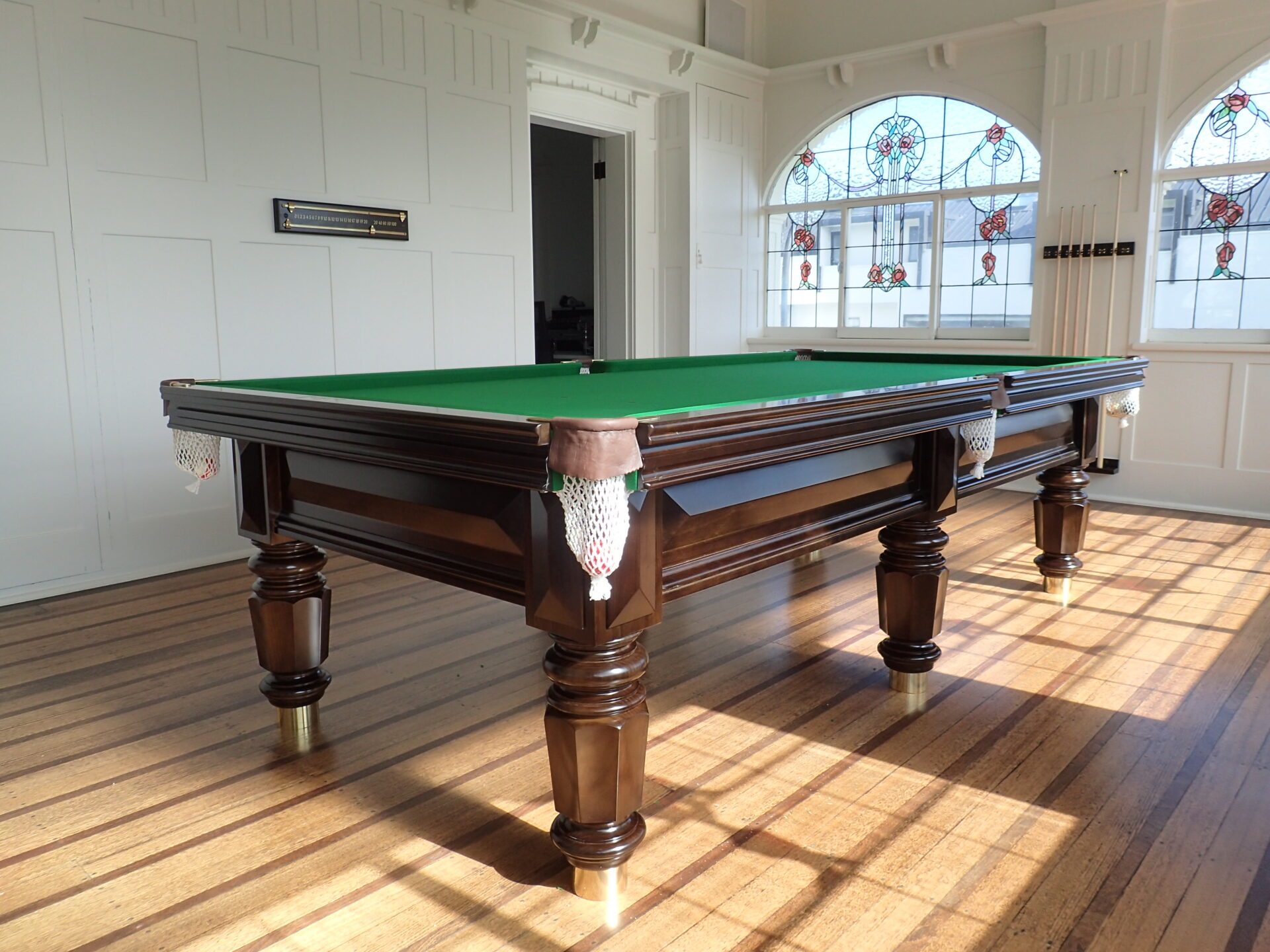 The Commonwealth
Alcocks originally produced this model to celebrate the foundation of the Commonwealth of Australia in 1901. It features a well proportioned turned tapered leg with Canterbury flutes, a framework with simple mouldings and without fascias.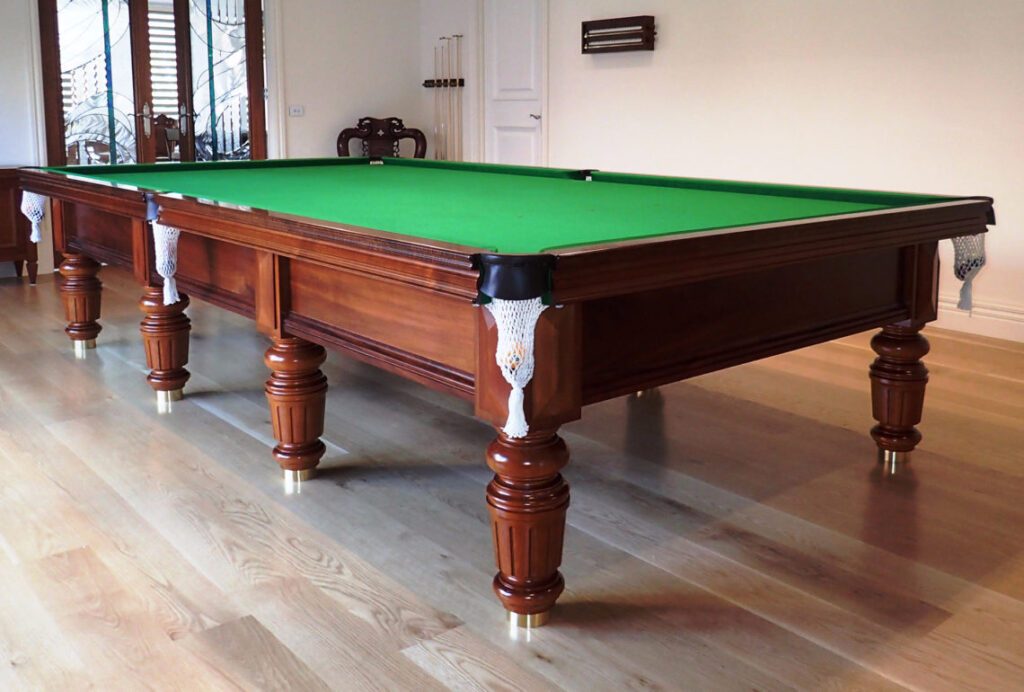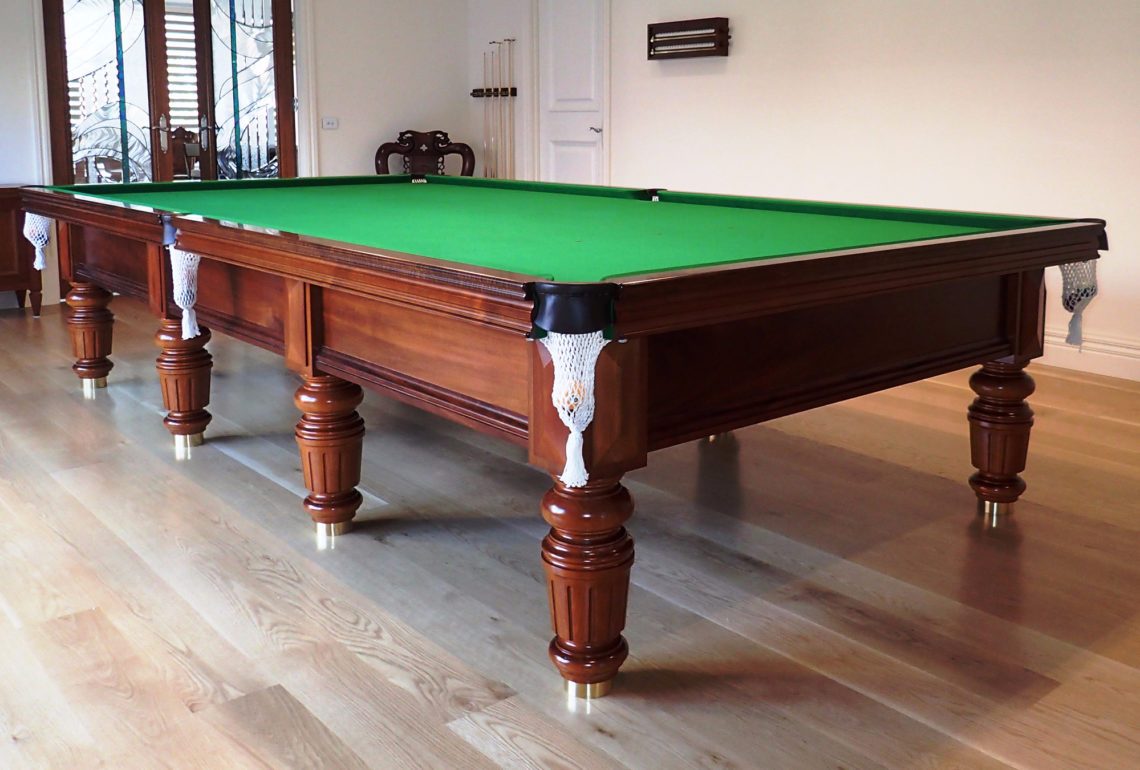 The Barrel Leg
With the Barrel Leg billiard table there are no elaborations – a simple turned leg, plain frame and mouldings.