Antique Tables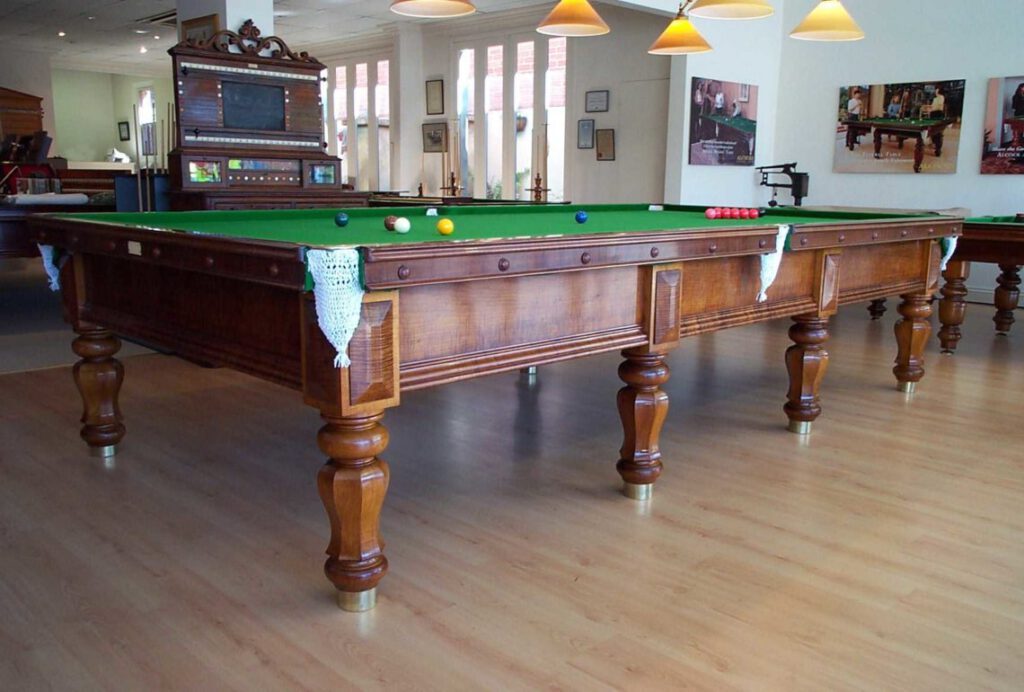 Alcocks is proud to sell quality antique and second hand billiard tables and related furniture and equipment.
For further details about our Antique Tables for sale scroll through the examples below
FULL SIZE ANTIQUE COMMONWEALTH MODEL BILLIARD TABLE BY ALCOCK & CO.
Price $14,800.00 inc GST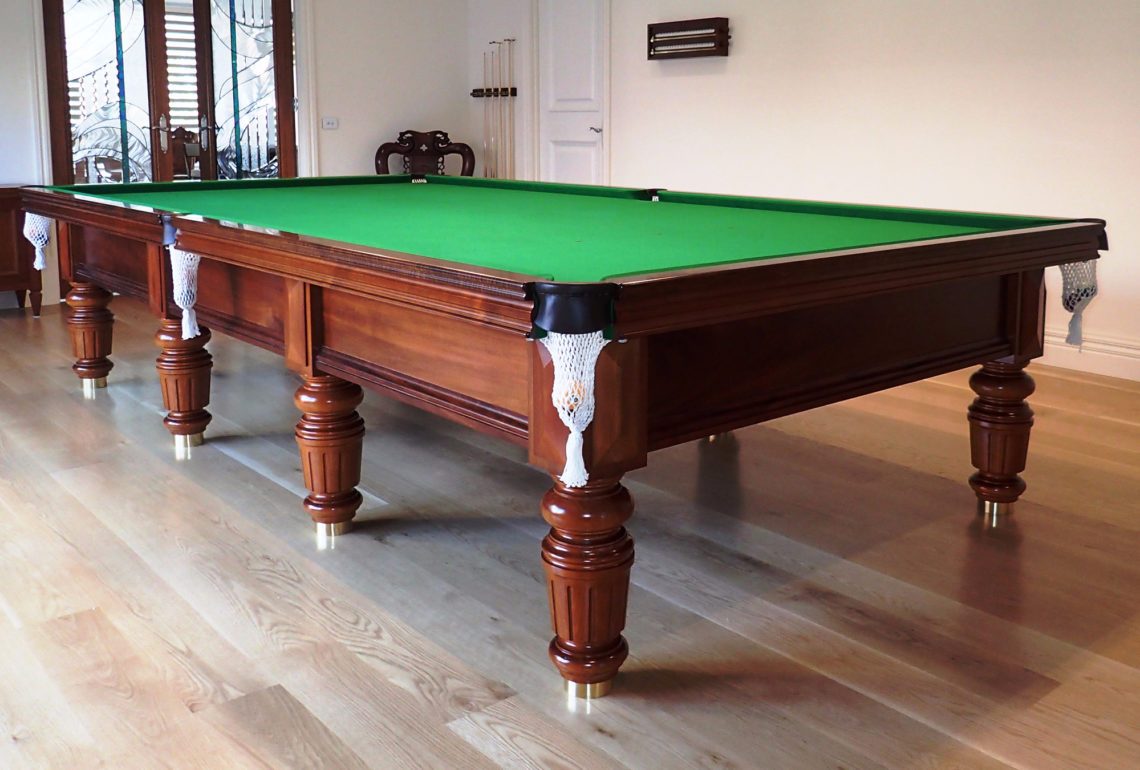 Note: this photograph from our archives is not of Table No 5221, but of a nearly identical Commonwealth model. Alcocks originally developed the Commonwealth Model Table to celebrate the founding of the Commonwealth of Australia in 1901. Table No 5221 was probably made at the Alcock factory, Sturt Street, South Melbourne during the late Edwardian period. It […]
More Information
Full Size Antique Squatters Favourite Table No. 3082 by Alcock & Co.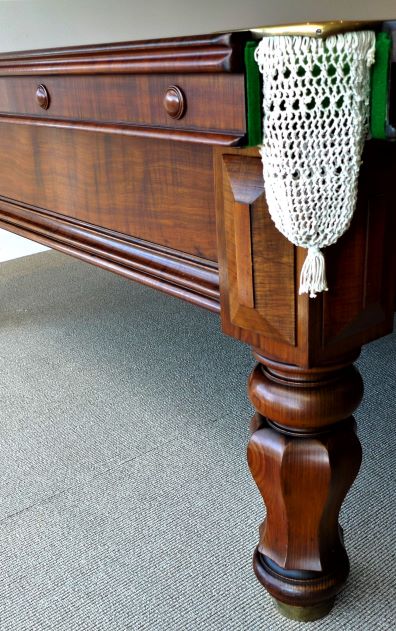 Rare example of famous "Squatters Favourite" model. Manufactured about 1890 and fully restored approx. 10 years ago.
Presented with a magnificent set of accessories, notably including a Combination Billiards and Life Pool marking board in figured blackwood and a revolving Cue Stand with Jacobean twist pillars.
More Information
Full Size Hopetoun Model Billiard Table No. 4076, by Alcock & Co (Age C 1900)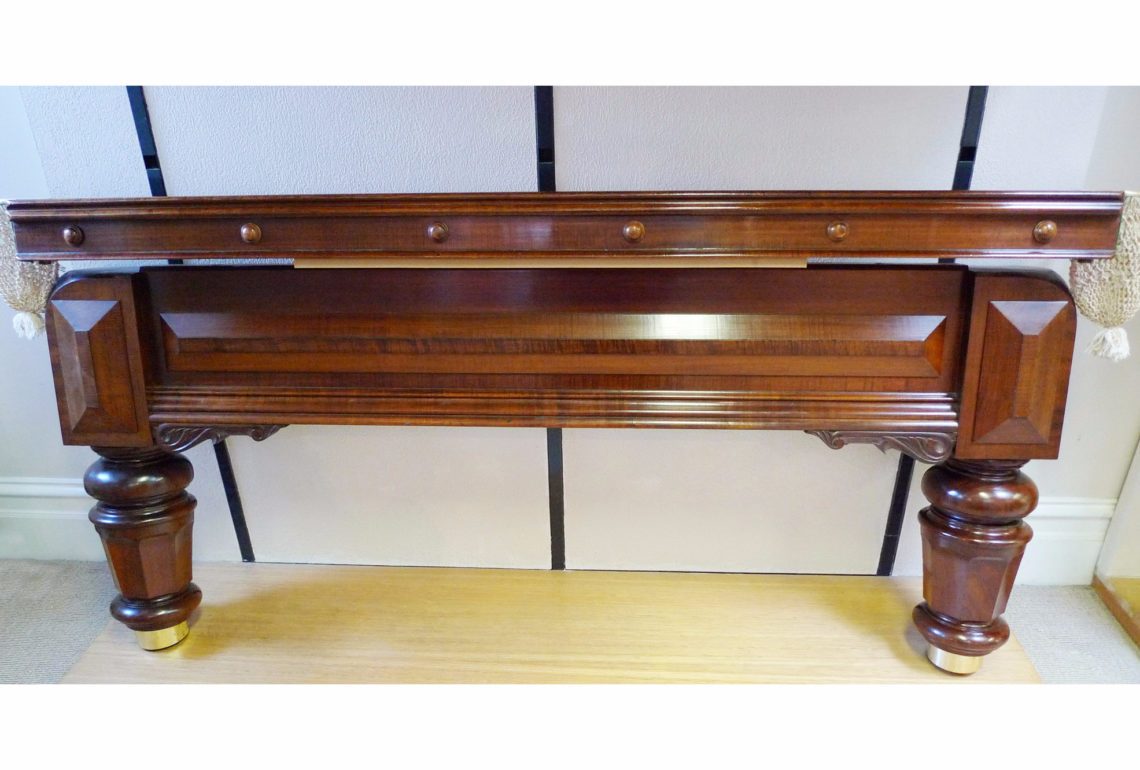 Hopetoun Model Table No. 4076 is in excellent condition.
Recently restored as a furniture piece, it now comes fitted with:
New English Trufast solid rubber cushions,
New Strachan 6811 30 oz West of England billiard cloth.
More Information
Antique 9ft Table No 324
Price $14,200.00 inc GST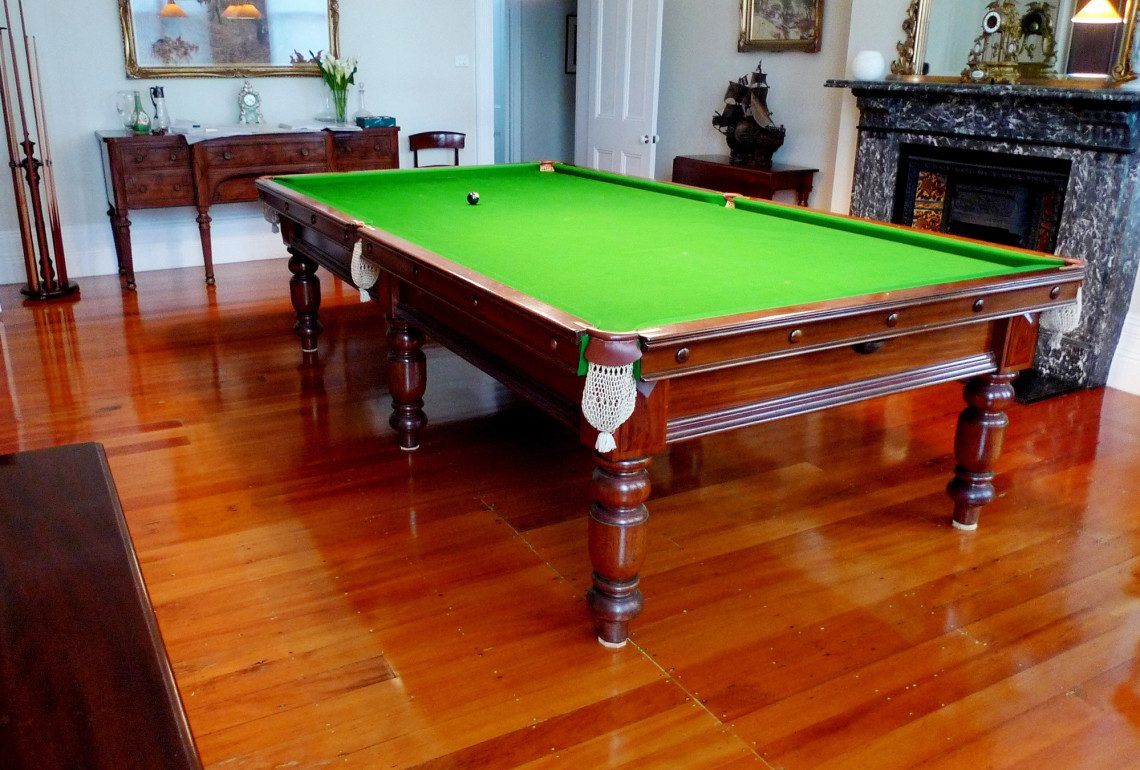 A Table like this rarely becomes available for sale.
Table No 324 was manufactured during the earliest years of the 20th century. Constructed using Tasmanian Blackwood throughout, it is still in wonderful condition today.
More Information