Second Hand Tables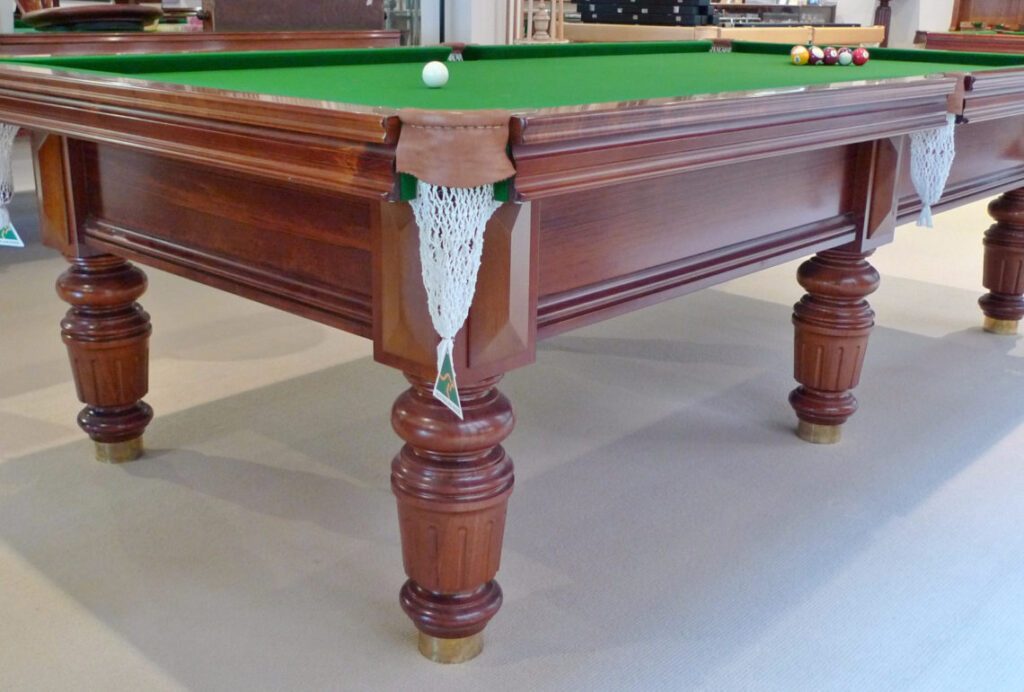 Alcocks is proud to sell quality antique and second hand billiard tables and related furniture and equipment.
For further details about our second hand Tables for sale scroll through the examples below
SECOND HAND 8FT AUSTRALIS MODEL POOL TABLE NO. 12890
Price $6,750.00 inc GST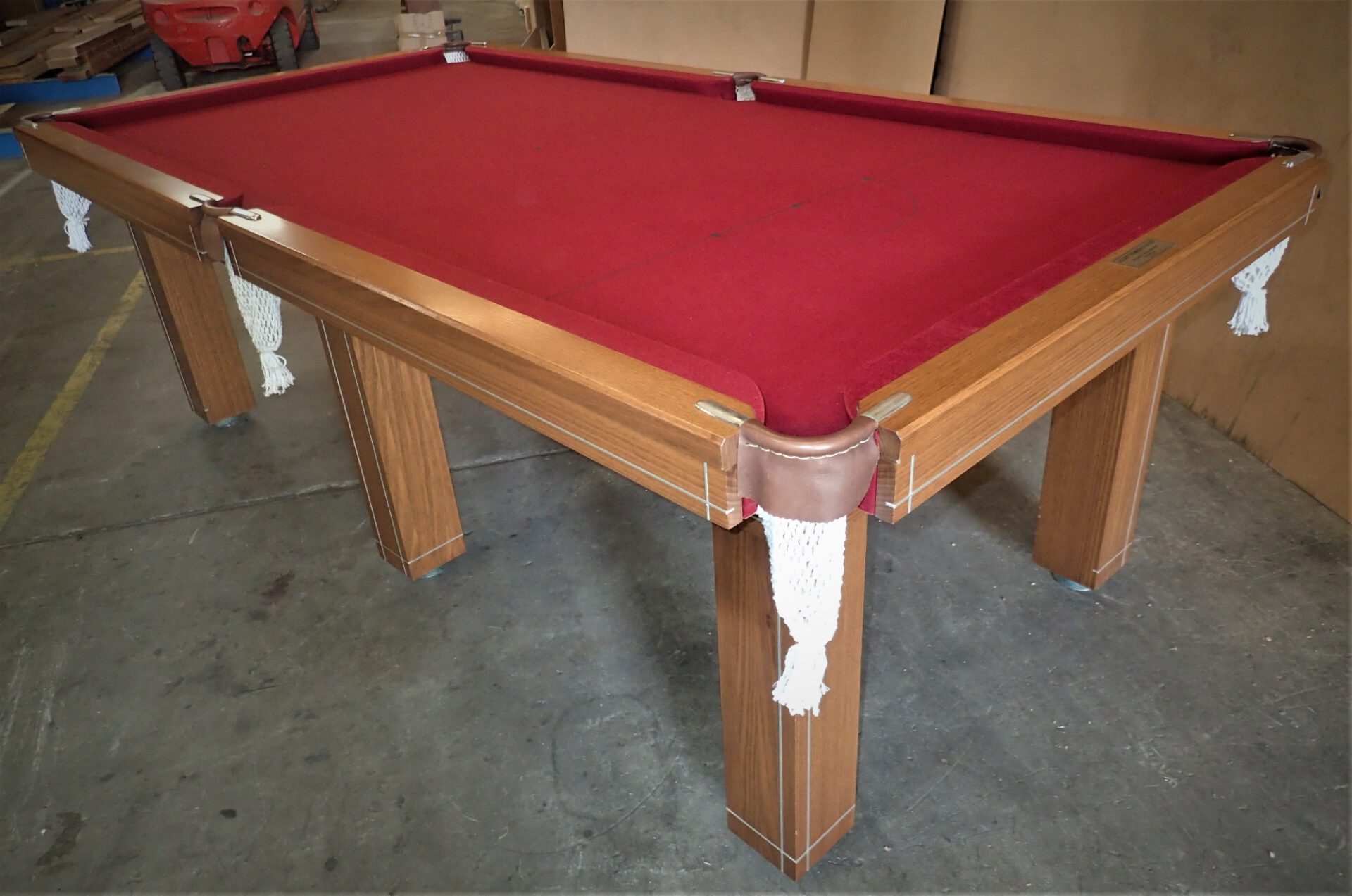 The original owners of Table No 12890 purchased it about 10 years ago. The Australis model was an ideal complement to their sizeable indoor recreation area.T oday it should be just as suitable in another modern home or office setting.
More Information
SEC HAND 9FT PREMIER MODEL BILLIARD TABLE NO. 11818
Price $6,250.00 inc GST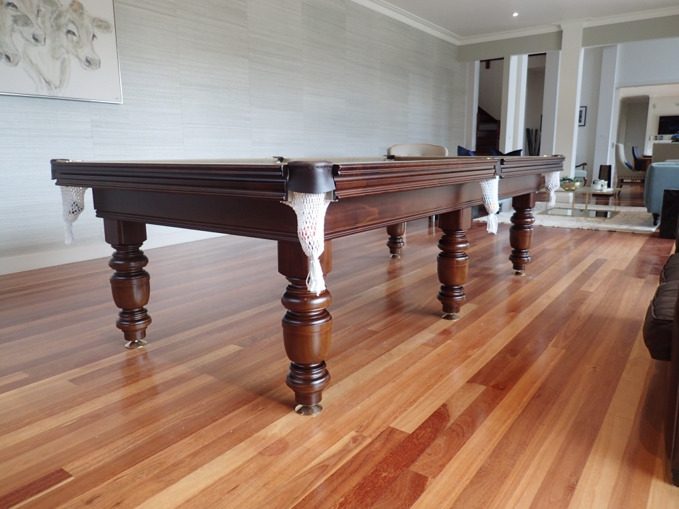 The Premier model Table is notable for the simplicity of its sturdy turned leg. It is compatible in style with so many domestic settings!
Premier Table No 11818 was originally manufactured in 2004.
More Information
SECOND HAND 9FT CHARLTON MODEL BILLIARD TABLE, NO 11289
Price $7,400.00 inc GST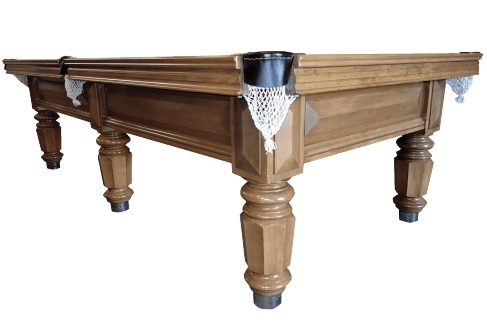 This Table was manufactured during 2002 and has been treated throughout with the greatest of
care. The show timbers are treated with a low sheen light mustard finish.
More Information
9FT HERITAGE MODEL TABLE NO. 11276
Price $4,750.00 inc GST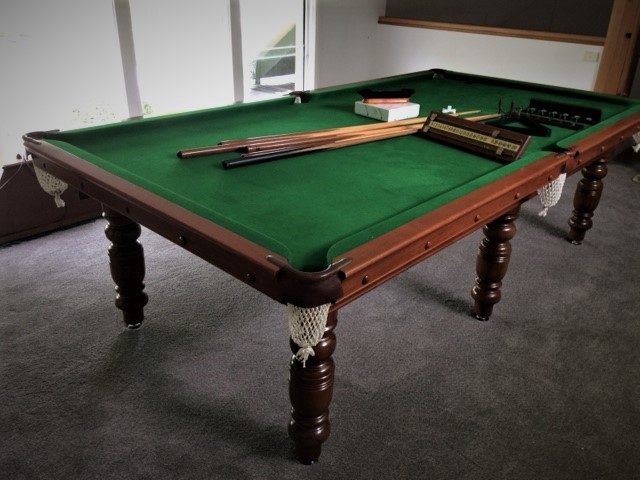 Table No 11276 was made during 2002
It is now being fitted with new moulded rubber cushions.
It is now being fitted with new 6811/63 Strachan West of England Billiard cloth
More Information
Second-hand Full Size Barrel Leg Model Billiard Table, No 9238
Price $11,500.00 inc GST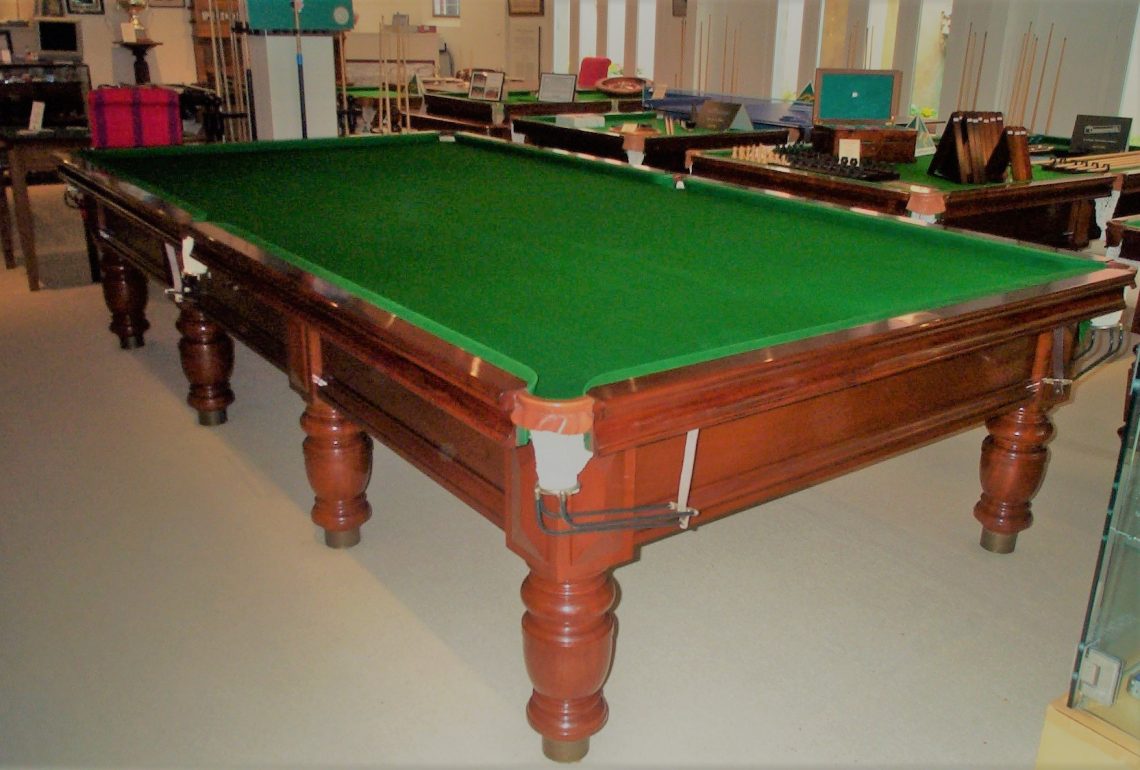 The Barrel Leg Model Table was originally developed by Alcocks during the first few years of the 20th
Century. Table No 9238 was made in 1993, during the later years of the Sturt Street, South Melbourne,
factory. The Framework features select Brazillian Mahogany timbers.
More Information