Second Hand Tables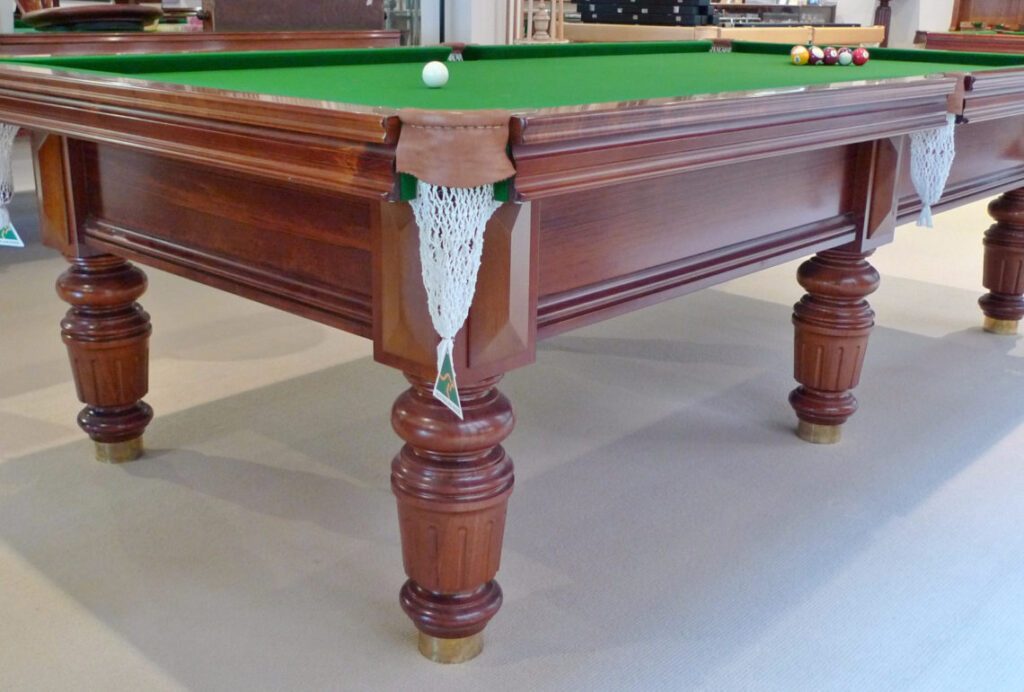 Alcocks is proud to sell quality antique and second hand billiard tables and related furniture and equipment.
For further details about our second hand Tables for sale scroll through the examples below
SECOND-HAND PREMIER MODEL 9FT BILLIARD TABLE NO 9959 BY ALCOCK THOMSON AND TAYLOR
Price $7,550.00 inc GST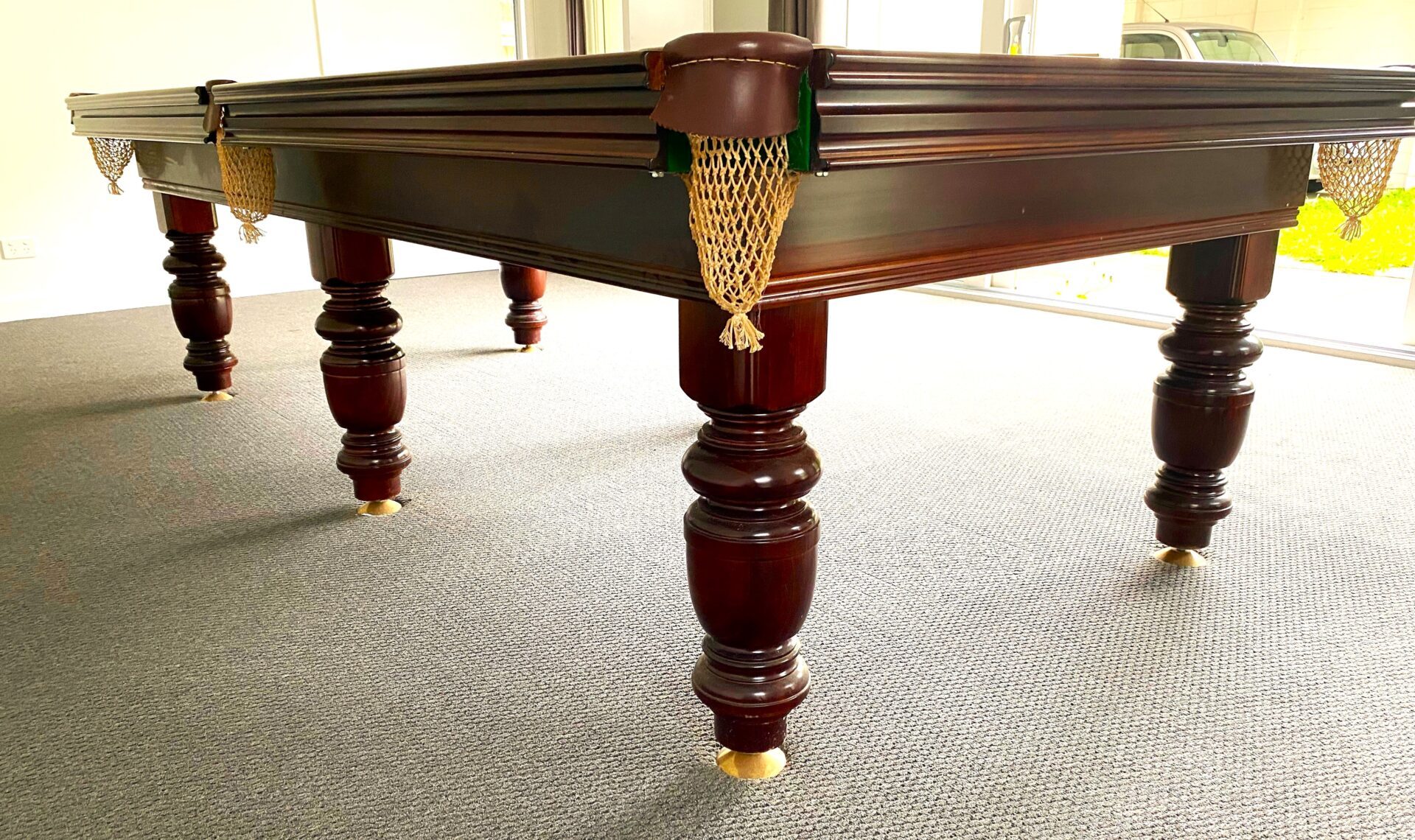 This Premier Model 9ft Billiard Table was manufactured in the year 1997 and has since been held by the original owner. The show timbers are in a Walnut finish. We now offer Table No 9959 for sale with: Table No 9959 comes with new* and second-hand accessories, also in very good condition: Delivered and installed in the Melbourne […]
More Information
SECOND-HAND SALISBURY MODEL 8FT BILLIARD TABLE NO. 819
Price $6,750.00 inc GST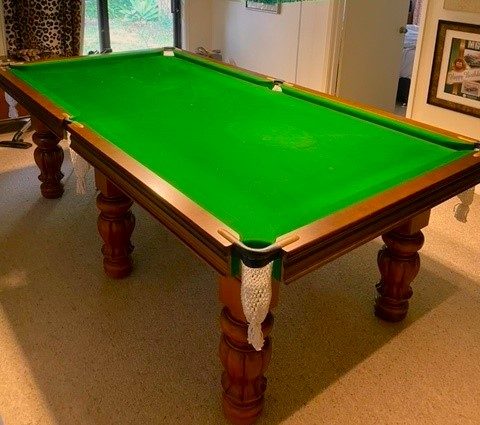 The Salisbury model Table, developed for a family with an eye to Tradition. Salisbury Table No. 819 was originally manufactured during the 1980s. It is now presented for Sale once again with: New* and second-hand Accessories provided with this Table: Delivered and installed, ground floor location Metropolitan area of Melbourne.Country enquiries welcome.
More Information
SECOND-HAND FEDERAL MODEL 7FT BILLIARD TABLE No 12103 BY ALCOCK THOMSON & TAYLOR
Price $6,550.00 inc GST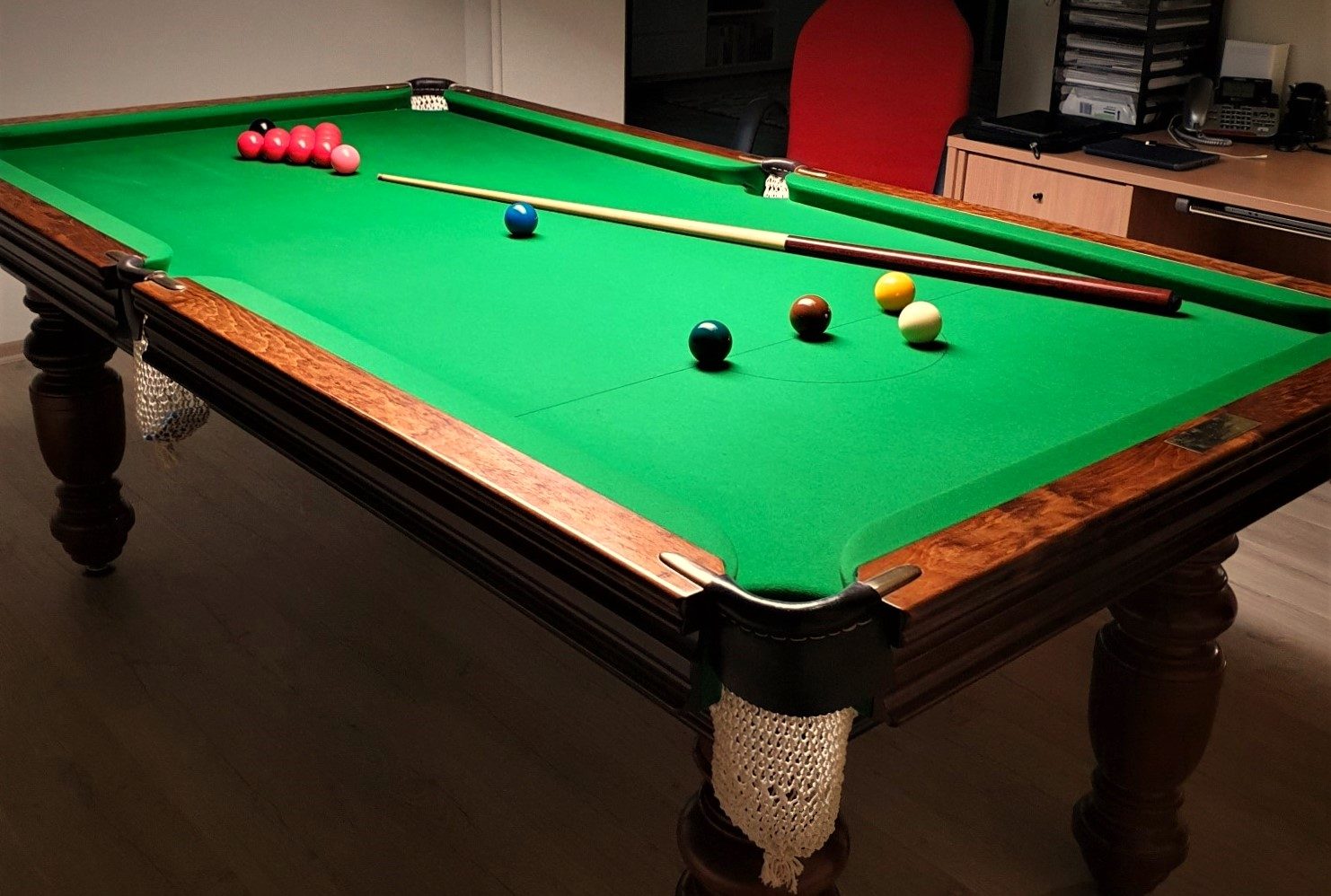 Table No 12103 was first delivered during 2005 and has been held by the original owners until very recently. Now it's time for it to provide other owners with loads of fun. Note: the main photo is of a 7Ft Federal Table. This NOT Table No 12103. To be ready for its next phase of life […]
More Information
SECOND HAND PREMIER MODEL 9FT BILLIARD TABLE NO. 11866
Price $6,985.00 inc GST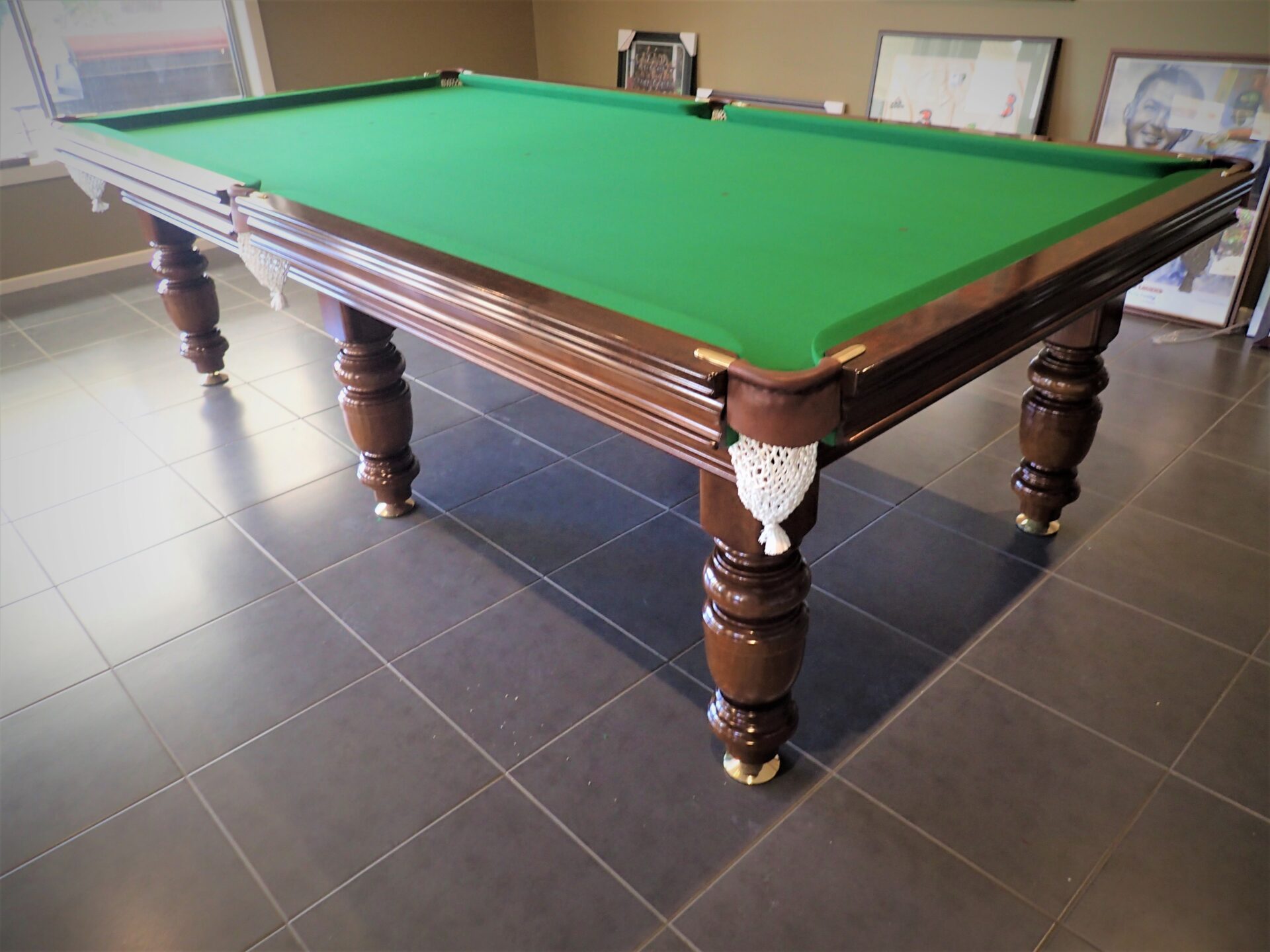 Premier Table No 11866 was originally manufactured during 2004. It is now re-presented for sale fitted with: • New moulded rubber cushions• New Strachan 6811/63 Strachan West of England Billiard Cloth• Cushion Rails entirely re-polished• Remainder of show woodwork washed down, colour matched and re-coated• Slate surface checked and adjusted Note: The above picture shows a 9ft Premier […]
More Information
SECOND-HAND COMMONWEALTH MODEL 9FT BILLIARD TABLE NO 9458 BY ALCOCK THOMSON AND TAYLOR PTY LTD
Price $7,950.00 inc GST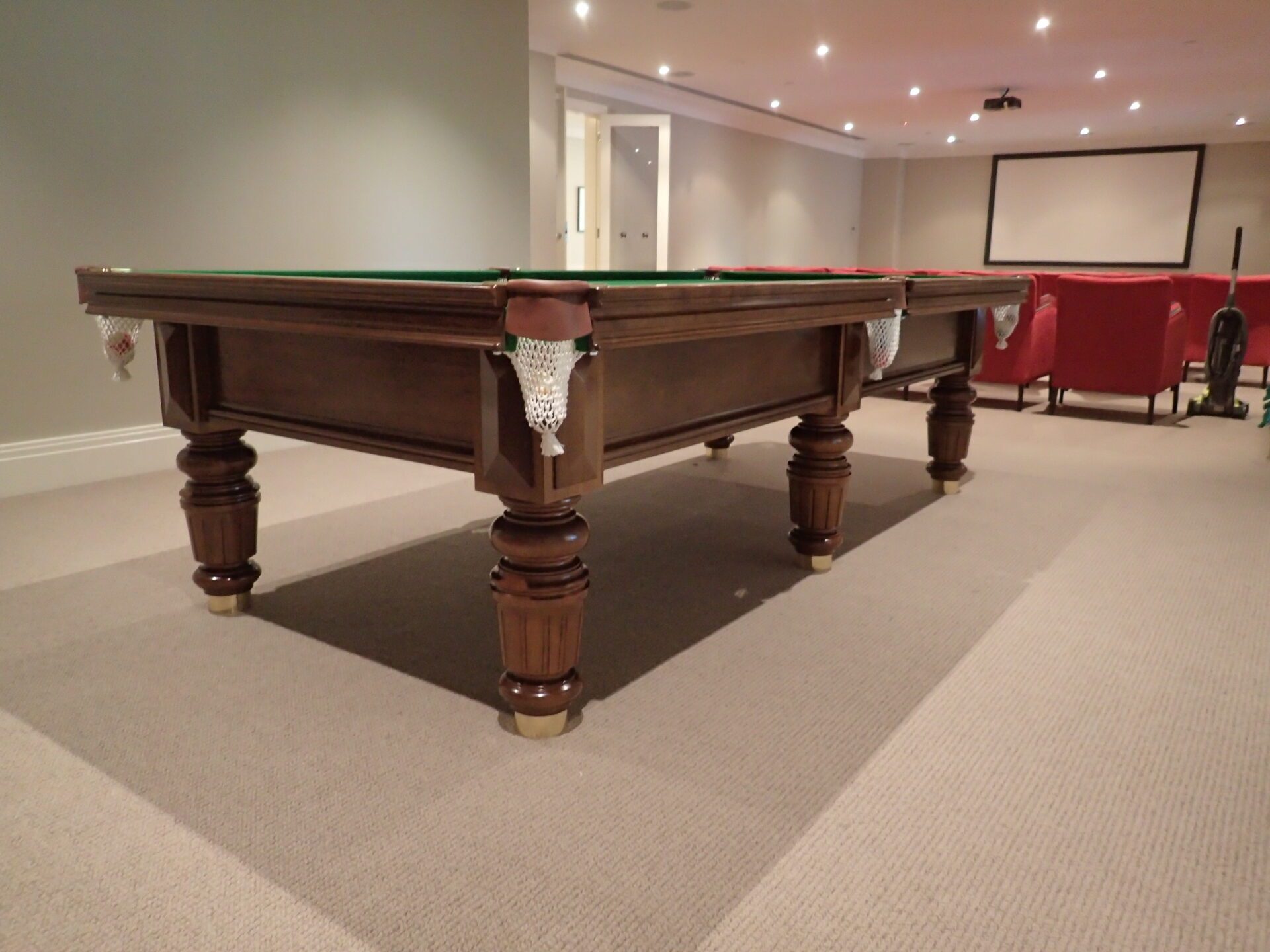 Table No 9458 was manufactured during 1994, providing continuous service as a family Billiard Table for nearly 30 years. It is now being given a new "Lease of Life." We now offer Table No 9458 fully re-furbished, with: • New moulded rubber cushions• New Strachan 6811 West of England cloth• Slate bed checked and surface re-ground• Show […]
More Information
SECOND-HAND HOMESTEAD II MODEL 8FT BILLIARD TABLE BY ALCOCK THOMSON AND TAYLOR PTY LTD
Price $5,975.00 inc GST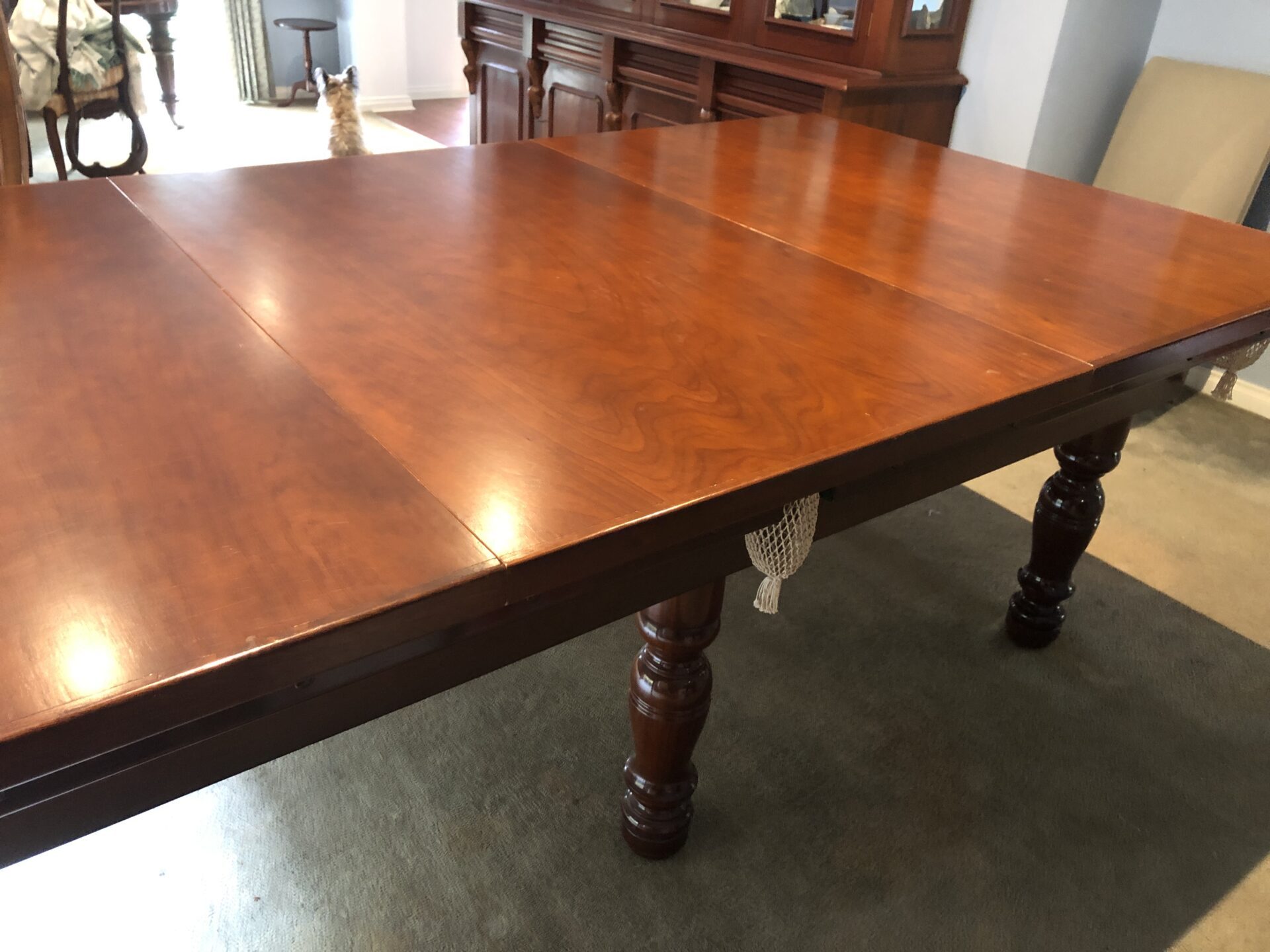 The previous owners of this billiard table decided to use it for general entertaining as well as for the family fun they enjoyed playing pool together. So they purchased a handsome polished Dining Top to fit to the Table. This Table Top enabled them to present quite spectacular smorgasbords for larger family parties and other significant […]
More Information
SECOND-HAND ALCOCKS GLOUCESTER MODEL 8FT BILLIARD TABLE NO 8009
Price $8,800.00 inc GST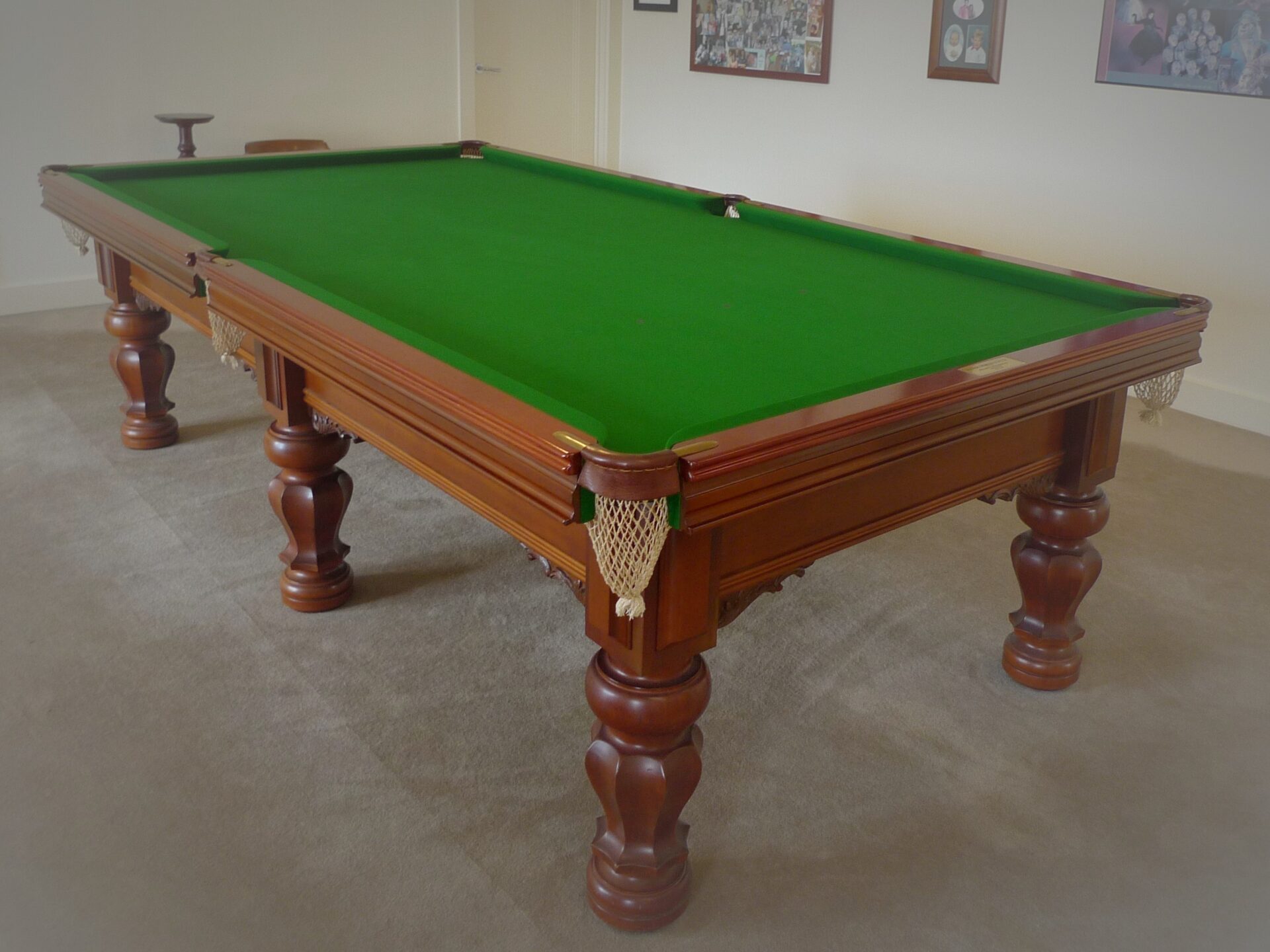 Table No 8009, originally manufactured for a fastidious purchaser during the 1980s, is an example of Traditional Billiard Table construction. Today the framework is in remarkably fine condition. But, to present it for sale now for an equally particular customer, we are upgrading the table presentation and playing surface by: Please note, the above picture shows a […]
More Information
SECOND-HAND ALCOCK GLOUCESTER MODEL 10FT BILLIARD TABLE NO 1020
Price $14,250.00 inc GST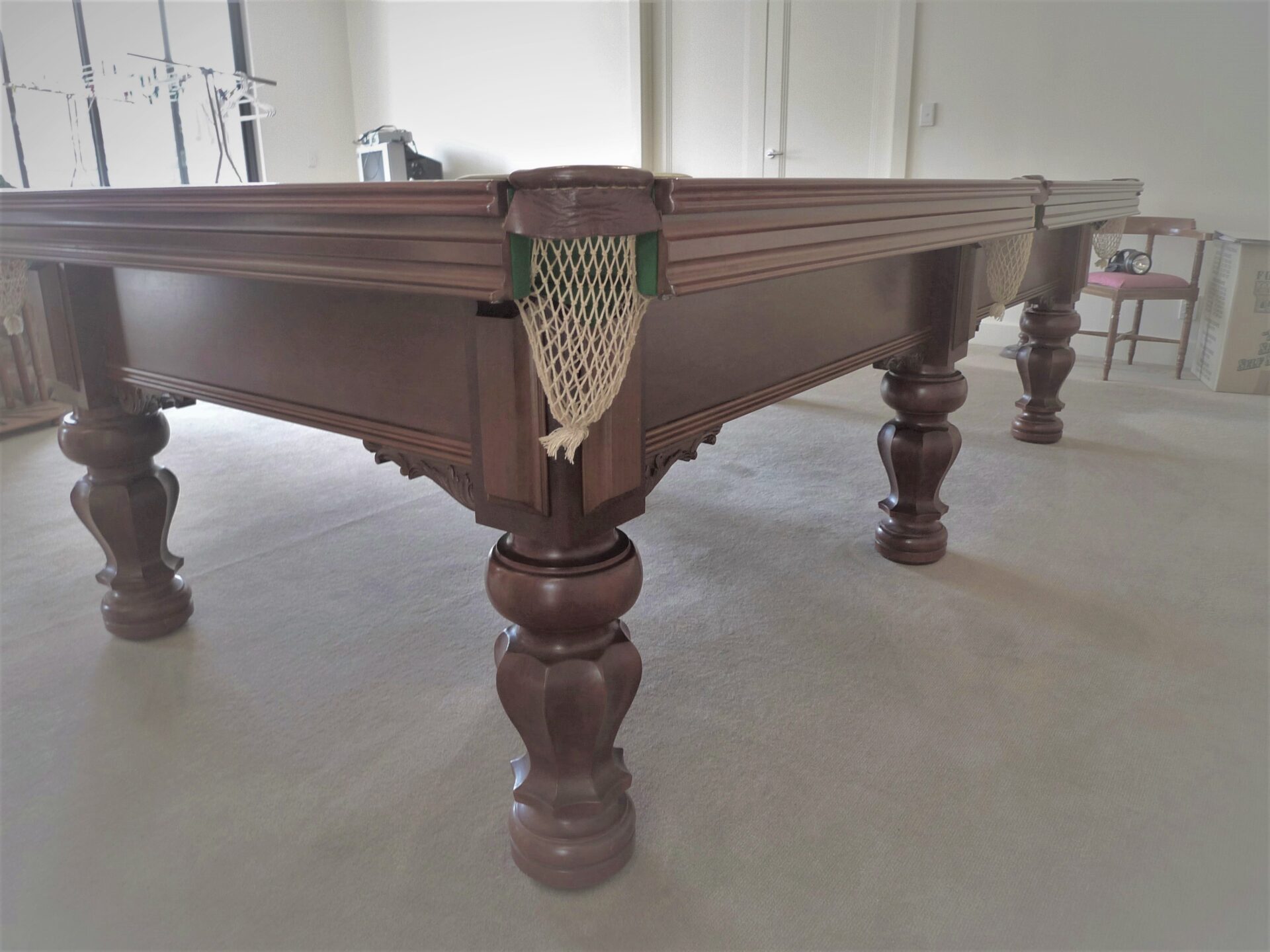 Note: the above picture shows a Gloucester model table; it does not show table No. 1020 Originally manufactured during the 1980s, Table No 1020 was extensively re-furbished during 2018, including: New English Trufast moulded rubber cushions New Strachan 6811 fine grade West of England cloth Slate bed checked and re-ground Show wood work cut back, touched up […]
More Information