George Taylor's Birthday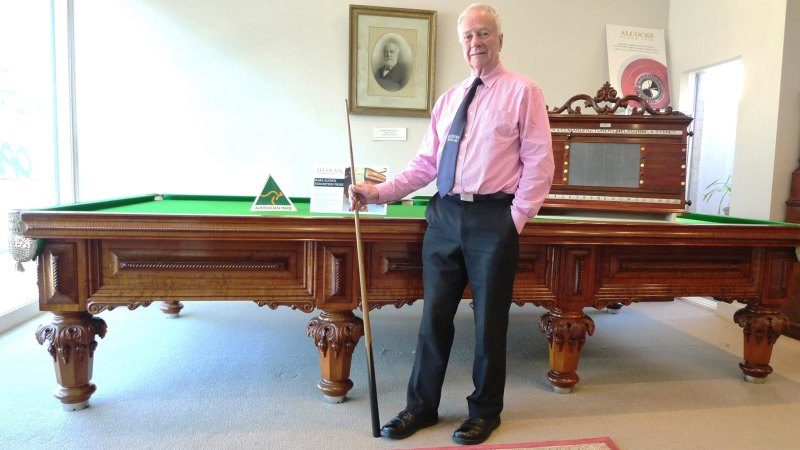 Alcocks today celebrates the birthday of our Managing Director George Taylor, only the sixth Managing Director in Alcocks 168 year history. Alcock & Co was founded in 1853 by the redoubtable Henry Upton Alcock, the Father of the billiard trade in Australia. After 77 years under the control of the Alcock family, in 1930 the company merged with rivals Thomson & Taylor to form Alcock Thomson & Taylor. In the 91 years since then the firm has been in the hands of the Taylor family.

George Taylor graduated from Melbourne University with a Masters degree in Psychology, and initially embarked on a career in that profession. However, the call of the family business proved too strong and in 1976 George followed his grandfather George Taylor and father Harry Taylor into the role of Managing Director of Alcock Thomson & Taylor, Billiard Table Manufacturers.

With an uncompromising commitment to excellence, a formidable work ethic, and a complete lack of ego, George has steered Alcocks unfailingly through the various challenges facing manufacturing companies in Australia in recent decades, not least of which has been the current pandemic. The prime example of George's lack of ego was his decision to remove his own name from the company's trading name – Alcock Thomson & Taylor now trades as Alcocks.

George has been fortunate to share Alcocks journey with many skilled and dedicated artisans and staff. Foremost among these was his wife and business partner Margot Taylor, an integral part of George's home and work life, who sadly passed away last year. Margot's support for George and Alcocks was incalculable, and it is a great tribute to George's resilience that he has been able to carry on his life and work in her absence.

Many happy returns George – and keep working on that succession plan!