Second-hand Full Size Barrel Leg Model Billiard Table, No 9238
Price $11,500.00 inc GST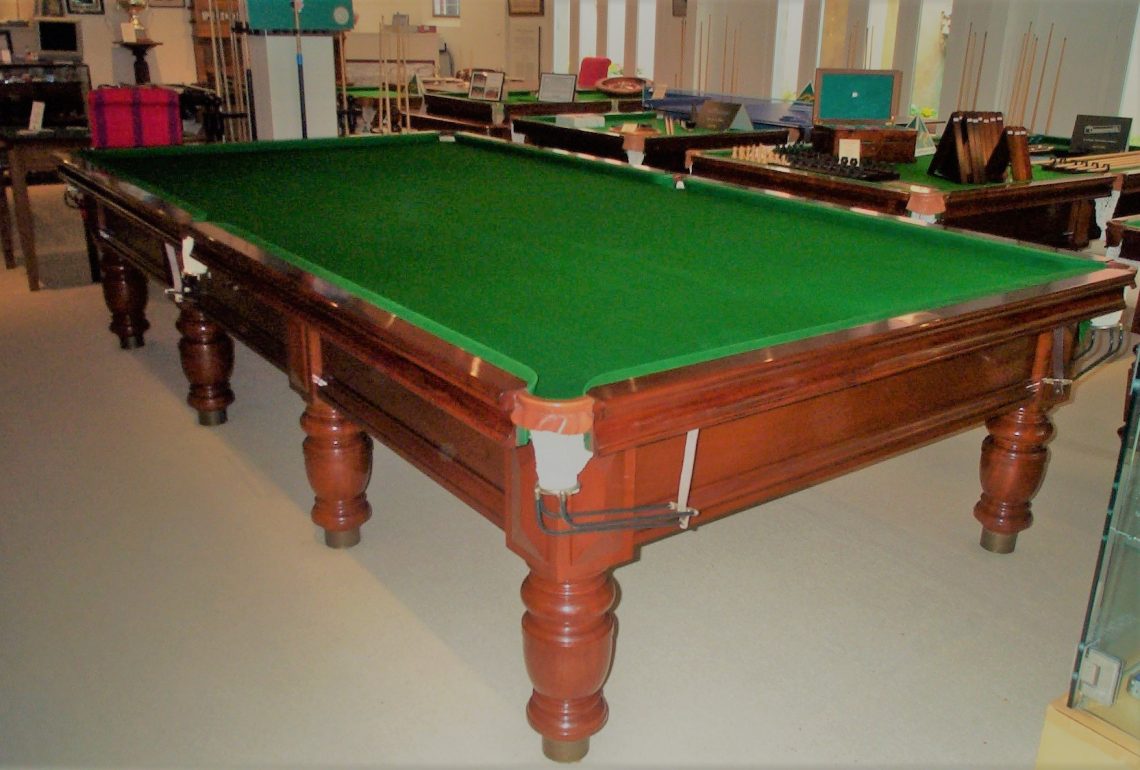 The Barrel Leg Model Table was originally developed by Alcocks during the first few years of the 20th Century. Table No 9238 was made in 1993, during the later years of the Sturt Street, South Melbourne, factory. The Framework features select Brazillian Mahogany timbers.
This Table is now presented for Sale with:
New Cushions – using the best Cushion Rubber available, from Retford , UK
New Cloth – 6811 30 oz fine grade West of England by Strachan & Co.
Slate surface rechecked
Cushion rails entirely re- polished; remaining show timbers washed down touched out, colour matched and re-coated.
Accessories
1 set 21/16" super pro 1G snooker balls*
1 set 21/16" pool balls
5 assorted cues
1 full-size table brush
1 spider rest complete
1 full-size Table Cover Waterproof Brown colour
1 box cue chalk*
1 booklet rules *
1 ATT 10-clip cue rack
1 full-size wooden triangle
1 2-roller marking board
1 long butt
1 long rest with brass head
1 cross rest with brass head
Delivered and installed in the Melbourne Metro Area, ground floor location.
Local, country, and interstate enquiries welcome.
Deliveries can be arranged (POA)