SECOND-HAND PREMIER MODEL 9FT BILLIARD TABLE NO 9959 BY ALCOCK THOMSON AND TAYLOR
Price $7,550.00 inc GST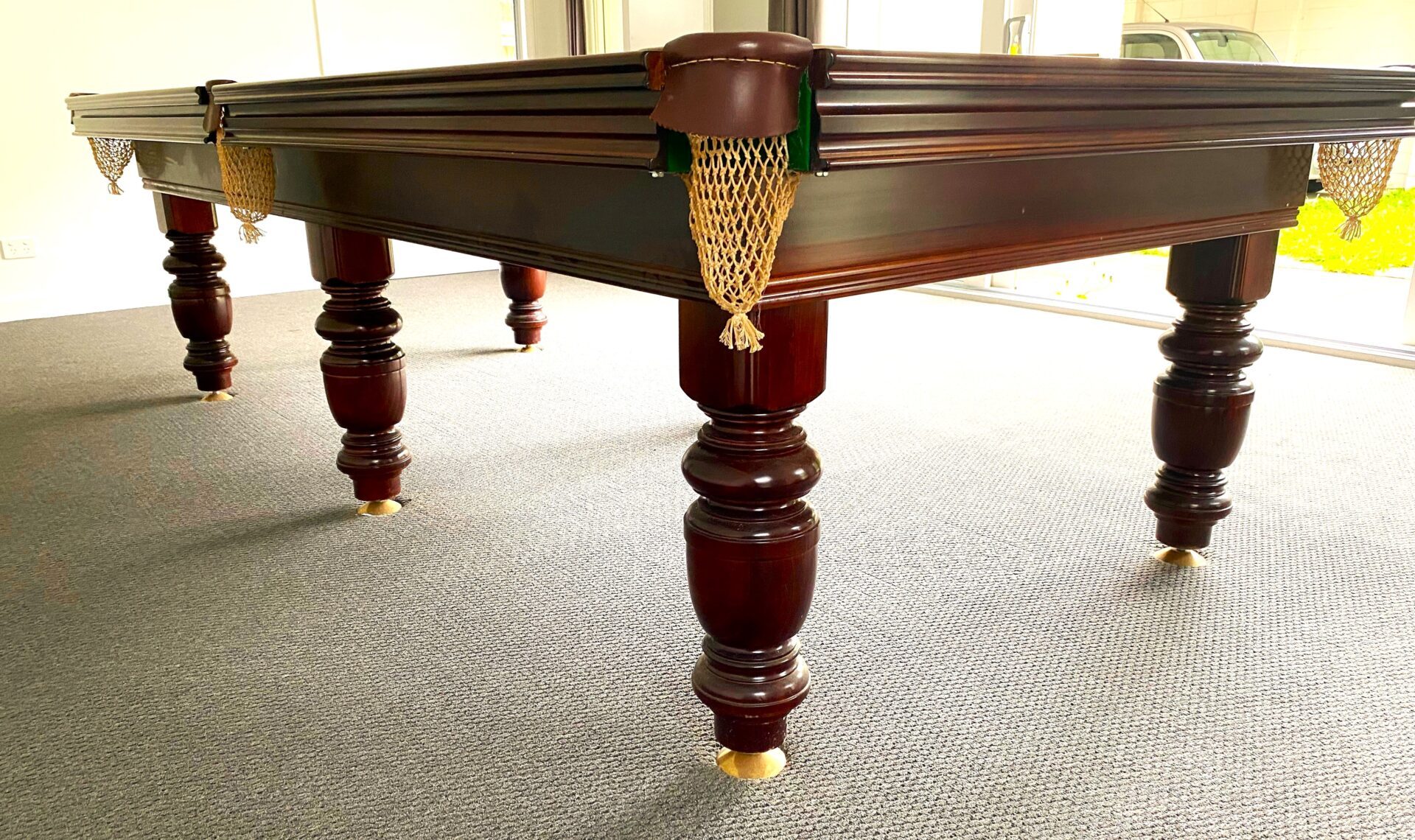 This Premier Model 9ft Billiard Table was manufactured in the year 1997 and has since been held by the original owner. The show timbers are in a Walnut finish.
We now offer Table No 9959 for sale with:
New moulded rubber cushions
New Strachan 6811 West of England cloth
Minor touch out of the show timbers which are in fine condition
Table No 9959 comes with new* and second-hand accessories, also in very good condition:
set 2" Aramith Std pool balls*
Timber Triangle
4 Dufferin billiard cues
cue rack wall fitting 8-clip, 2-piece*
spider rest, brass head
cross rest, brass head*
billiard table brush
booklet rules*
Chalk*
Chalk holder*
Delivered and installed in the Melbourne Metro Area, ground floor location.